Ford Escort Mk1 (1968 - 1975)
Last updated 18 January 2014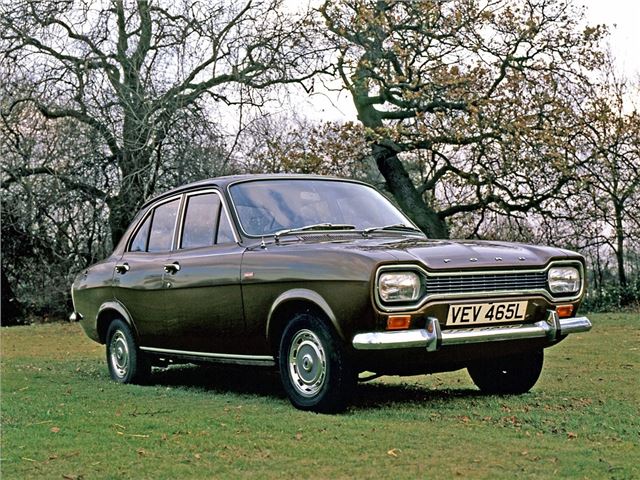 Simplicity itself to drive
Clean, unadorned models are rarer than the hot ones
Introduction
The Escort was the first pan-European Ford car (the Transit came before), which meant the beginning of the end of those strange, unfamiliar (to us Brits) German market cars...
Originally designed as the new Anglia, the Euro-friendly Escort name was adopted instead for the fresh small Ford after the formation of Ford of Europe in 1967. Although it had less distinctive styling than the Anglia, the Coke bottle-profiled Escort was a good-looking beast, and started finding favour with younger buyers looking for a small saloon. It soon proved to be a huge hit, for its simplicity, neat appearance and excellent performance and economy (more so in the larger-engined cars) meant it became Ford's best-selling car in the UK behind the Cortina.
Even the basic 1098cc version was good to drive thanks to rack-and-pinion steering, a brilliant gearchange and effective MacPherson strut front suspension. The Escort range was wide, spanning 1.1-, 1.3 and 1.6-litres, as well as the two- and four-door saloons and three door estate.
Next: Specifications
Buy a Ford Escort from £6,500