Ford Escort Mexico/RS1600/RS2000 (1970 - 1975)
Last updated 18 January 2014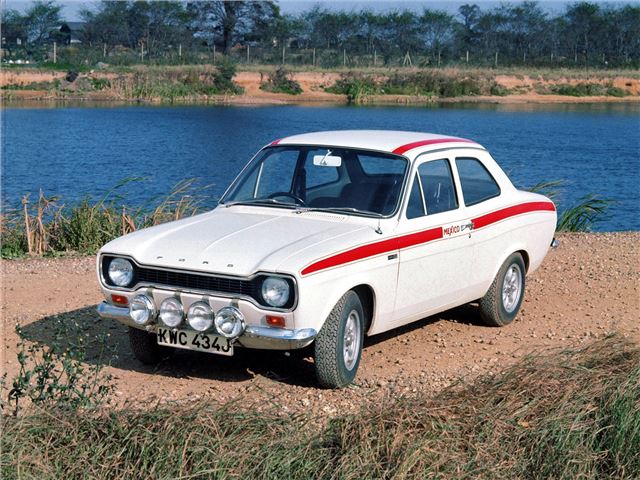 Mexico and RS2000 less highly-strung than the Twin Cam
RS1600 is even more wild than he Lotus powered Twin Cam
Introduction
With the Escort doing so well in the rallying world, it made sense that Ford would try and sell hotted-up versions beyond the usual homologation specials. The job of creating more widely-produced fast Escorts was left to Ford's new Advanced Vehicle Operations, based in Essex.
The first car to come out of AVO was the RS1600 in 1970 - a development of the Escort Twin Cam, fitted with the impressive new 16-valve Cosworth BDA twin-cam. The engine was developed from a Formula 2 racing unit and, even in detuned state, for the road, gave the Escort electrifying performance, and a near-120mph maximum speed. Most buyers ended up tweaking them and taking them rallying - which is what they were built for. The RS1600 was a specialist car that demanded a lot of care and attention.
However, the Mexico and RS2000 were far more suited to the man in the street. The new fast Escort, that was named in honour of the tough and demanding 1970 World Cup Rally to Mexico, was based on the RS1600, but had a far simpler engine. It was powered by the reliable – 1598cc Kent overhead valve engine as used in the Capri and old Cortina 1600E instead. This still resulted in a very favourable power to weight ratio, and lively performance.
In 1973, that car was supplanted by the 2.0-litre Pinto powered RS2000. It was the first Escort to be powered by the overhead cam four-pot, and once again proved to e a quick and delightful car to drive. All three hot Escort looked the part with lairy colours, decals and stripes, unlike the original low-key Escort Twin Cam.
Next: Specifications