Ford Capri Mk1 (1969 - 1973)
Last updated 18 January 2014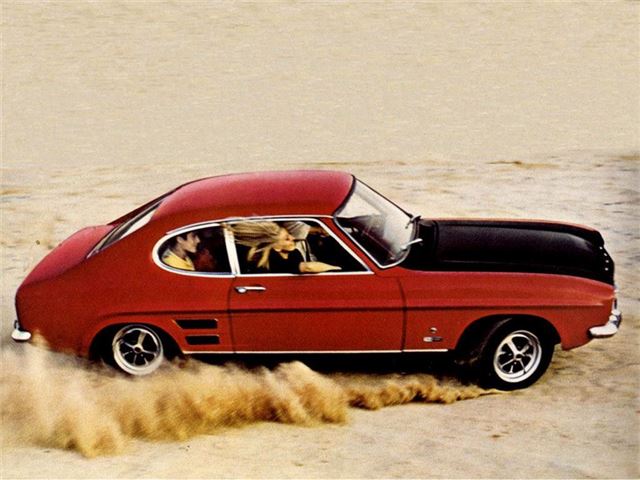 The car you always promised yourself; the iconic four-seater coupe.
Perhaps not in 1300cc form.
Introduction
Ford's mid-sized four-seater coupe created a European market for 'pony' cars and lets its rivals stumbling to come up with suitable rivals. But it was a simple recipe for success - combine great styling with straightforward mechanicals and brilliant marketing, and watch the customers flood into the showrooms.
That legend started with Ford's own advertising strapline, which described the Capri as 'The car you always
promised yourself'. And, in just five years, almost 1.5 million customers added a Capri Mk1 to their lives. The Capri was unashamedly inspired by the Ford Mustang and buyers really didn't mind that it was a close relative of the Cortina and Escort, dressed in a fetching party dress. Like the Zephyr and Zodiac Mk4, it had a long bonnet - although it wasn't as exaggerated as its executive car cousin, it had an engine bay large enough to swallow the 'Kent' 1.3- and 1.6-litre engines with room to spare. It also had little trouble accommodating the Zephyr and Corsair's V4 2-litre unit.
The most memorable (and valuable today) Capri Mk1s were the 3000 models, available as the performance-orientated 3000GT, the more luxurious 3000E and (from 1972) 3000GXL. It was an enticing proposition, as with 0-60mph times of under 9.0 seconds and a top speed approaching 120mph, the Capri three-litre was only outrun by much more expensive cars. The top models were distinguished by their bonnet bulges until 1972, when the smaller-engined models gained them.
Next: Specifications
Buy a Ford Capri from £6,000