Fiat Tipo (1988 - 1995)
Last updated 18 June 2013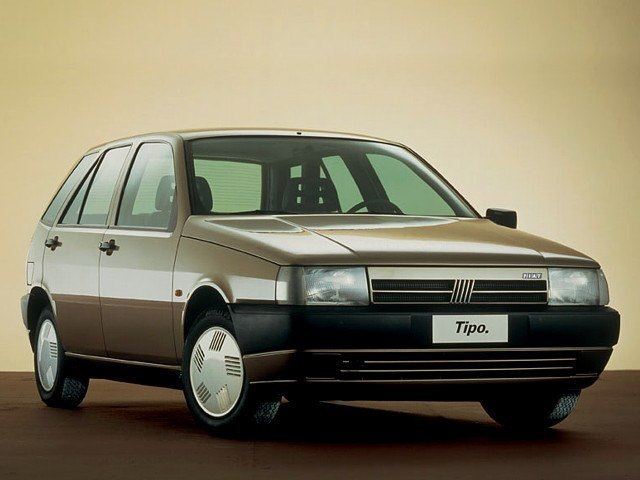 Buying Guide
Good
Nicknamed 'Teapot' in the trade.
An unsung hero of a car: Brilliant, practical design, more roomy inside than any other car in its class before or since.
Just 13' long but 5' 7" wide and a full five seater. Weighs a solid 965kg to 1,150kg.
Original engine range began with 72bhp carbed 1.4, 83bhp carbed 1.6, 57bhp 1.7 diesel and 92bhp 1.9 TD, which was the performance model. 1.8 from September 1990 had 110bhp. Power of 1.4 cut in 1992 to 71bhp with single point injection and cat; 1.6 down to 76bhp.
Cheap to buy.
Electro-galvanised bodies won't rust unless accident damaged and badly repaired.
Evocative 142bhp 1,995cc 'Sedicivalvole' (16-valve) from January 1992 a bargain performance buy.
Also a 115bhp 2.0 litre.
1.9 TD quick, economical and cheap to buy once the miles pile on. Most Tipos are almost valueless in the trade and going for buttons now.
FIAT had 2nd lowest average cost in warranty claims for cars up to 10 years old in 2002 Warranty Direct index. FIATs generally had below average warranty repair costs in 2003 Warranty Direct Reliability index (index 75.82 v/s lowest 31.93), narrowly beating VW. Link:- www.reliabilityindex.co.uk
Bad
Shape and design qualities not generally appreciated by the British public.
Dodgy cost-saving digital dash on early 'DGT' versions.
1.6 not much quicker than 1.4.
1.8 not a good engine. Most 1.4ie models began their lives on rental fleets.
FIAT/Alfa joint worst for breakdowns attended by German ADAC during 2001.
By 2011. not many left.
Watch
Leaks between cam carrier and cylinder head of modular 1.4 and 1.6 engines. Also cylinder head gasket failure common.
All need coolant changed every two years, particularly iron-block, alloy-headed diesel.
Electrics develop problems. Make sure all the lights work.
All-too-easy to cross the threads in the alloy head when replacing spark plugs.
Bonnet catch cable release mechanism breaks, begging the question of how long it's been since anyone looked underneath.
Some reports of non-galvanised subframes rusting prematurely.
Timing belts, tensioners and pulleys need replacing every 36k - 40k miles. Also need new waterpumps because pumps are driven by timing belts and if they fail the belt gets flung off.
Back: Introduction