Fiat Tempra (1990 - 1996)
Last updated 12 October 2017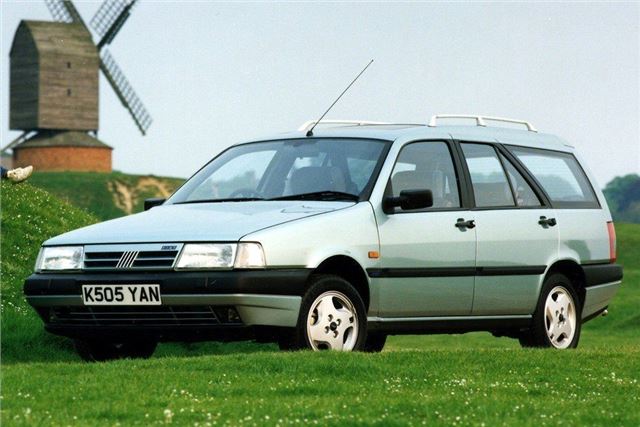 Buying Guide
Good
12-03-1990: The saloon and estate ('Weekend') versions of the Tipo. Saloon: 14' 4" long; estate 14' 9" long. Same engine line-up as Tipo. 

Fiat had 2nd lowest average cost in warranty claims for cars up to 10 years old in 2002 Warranty Direct index. FIATs generally had below average warranty repair costs in 2003 Warranty Direct Reliability index (index 75.82 v/s lowest 31.93), narrowly beating Volkswagen
Bad
Not as good looking or as well designed as the Tipo. 

Fiat/Alfa joint worst for breakdowns attended by German ADAC during 2001.
Watch
Timing belts, tensioners and pulleys need replacing every 36k - 40k miles. Also need new waterpumps because pumps are driven by timing belts and if they fail the belt gets flung off.
Back: Introduction