Fiat Punto (1994 - 1999)
Last updated 12 October 2017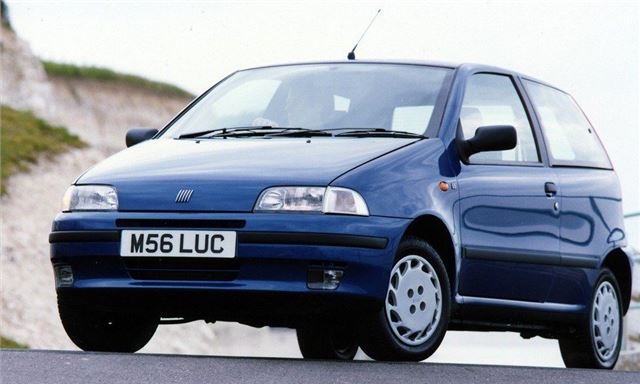 Model Timeline
April 1994
Excellent upright seating. 4-door SX and ELX versions have height-adjustable seats and steering wheels and are easy cars for the elderly to get in and out of.

Galvanised bodies won't rust unless accident-damaged. Were cheap 'nearly new' because most started their lives on rental fleets. Amazing range of bright and attractive metallic colours, best of which is 'Rialto' blue (adds £200 to the used price). 60S does over 40 mpg.

1,108cc Punto 55 'FIRE' engine is 'non-interferance' so valves don't hit pistons if the timing belt snaps.
Back: Introduction
Next: Buying Guide