Fiat Multipla (2000 - 2004)
Last updated 12 October 2017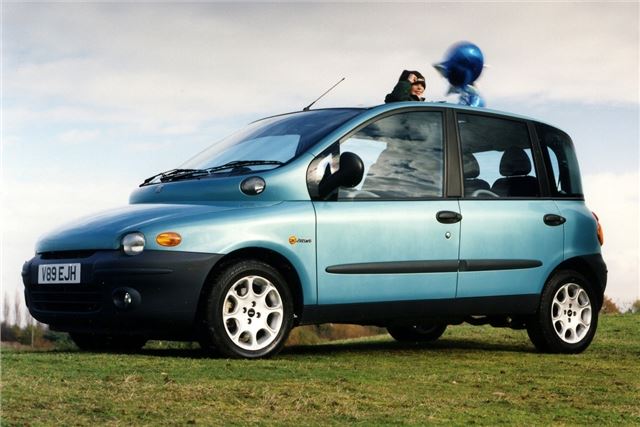 Brilliant, eccentric and superbly practical six-seater.
Let down by poor quality trim and mechanical problems.
Updated 11 July 2002
Minor front and rear facelift with lower rear load lip. Power upgrade to 115bhp for diesel for 2003, plus trim improvements.
Introduction
Even Fiat make no bones about it with a sign on the back window that reads, "Wait until you see the front". The Fiat Multipla is the weirdest looking car on the road today.
But that hasn't stopped it becoming one of the most fashionable cars to be seen in. It's very good to drive. And the interior is amazingly (if not brilliantly) practical. No other car of anything like its size can seat six in comfort with room for their luggage or their large dog behind them.
Next: Model Timeline