Fiat Croma and Croma Turbo (1985 - 1996)
Last updated 7 April 2014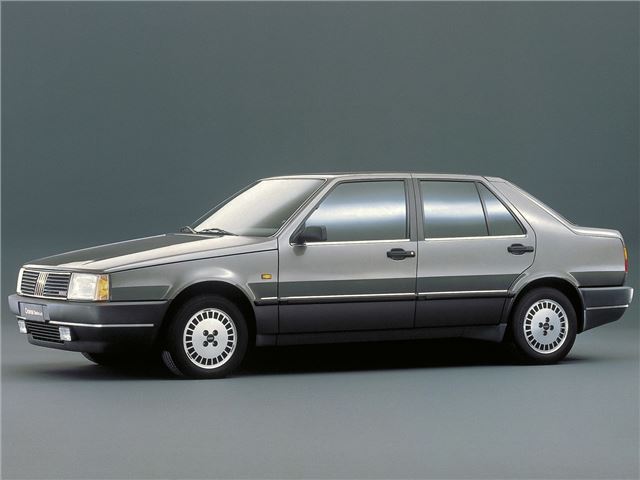 Roomy, practical, fast and understated in Turbo form
You'll struggle finding parts, interior is cheaply trimmed
Introduction
The Fiat Croma is best known for being one of four cars based upon the 1980s Type 4 platform that also gave us the Lancia Thema, Saab 9000 and Alfa Romeo 164. That meant front-wheel drive and a transverse engine with end-on geatbox - making it the first large Fiat to be sold in this configuration. Technically, it was no ground-breaker, even if it was far modern than the Argenta it replace - suspension was by MacPherson struts at the front, and a beam axle at the rear. But the Giugaro-penned styling was clean, understated and resulted in a fine drag coefficient of 0.33.
It was a available in a number of variations, all powered by the classic Fiat twin-cam engine in one form or another. However, in order to slot in the Fiat Group range suitably downmarket from the Lancia Thema that it was launched alongside, the Croma was available with an entry-level 85bhp 1.6-litre engine. Luckily we didn't see that in the UK - with the 100bhp 2.0-litre being our entry point. The CHT and Turbo models were the best known in the UK, and given its clean styling and close resemblance to the more expensive stablemates, the Croma should have boasted serious showroom appeal. In 1986, the Turbo D i.d. was launched (not in the UK), and became the first passenger car powered by a direct injection turbo diesel. 
The model was facelifted in 1989 with a revised range of power units and new front-end styling to bring it in line with the Tipo and Uno. But sales were seriously lacking throughout its life, despite constant improvements and a number of interesting variations (which we didn't see here), including a 2.5-litre turbo diesel and an Alfa Romeo V6 powered petrol flagship, capable of more than 140mph. Standard models were capable, roomy and quck, but the Turbo version was a seriously rapid express that helped define the term 'torque steer' for the motoring press.