Fiat 850 Coupe and Spider (1964 - 1973)
Last updated 29 August 2013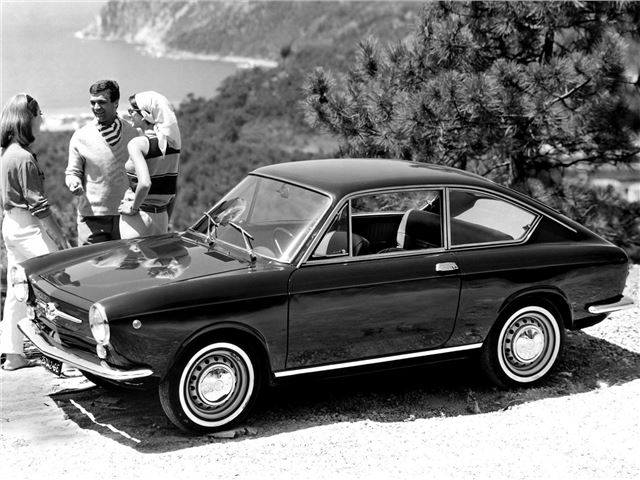 Cute, perky and good to drive
Tough to keep on the roads without strong Italian connections
Introduction
The Fiat 850 was a development of the popular 600 - which during development had been known as the Project 100. It was powered by an extended version of the 600's engine, now displacing 843cc and developing 34-37bhp. It was improved over the 600 in all the important areas, such as performance, practicality and styling. But the real interest came with the sporting versions, the Coupe and Spider.
The 850 Coupe was a scaled-down Dino in terms of styling. It was powered by an uprated version of the saloon's 843cc engine too, upgraded to 903cc from 1968. Rear-mounted and water-cooled, it gives the baby coupé a decent turn of speed and its light weight contributes to the car's excellent handling abilities. Sold well in the UK, but didn't last long thanks to almost near-zero corrosion resistance.
And that was the same with the pretty Spider. As with all the 850 range it's rear-engined, initially with 843cc, but receiving the more powerful and just as rev-happy 903cc unit in 1968. At the same time the original sloping headlamps were replaced by more efficient upright units. Most 850 Spiders went to the USA - and like the Coupe, were available with right-hand drive, unlike many other specialist Fiats.