Citroen ZX (1991 - 1998)
Last updated 3 January 2014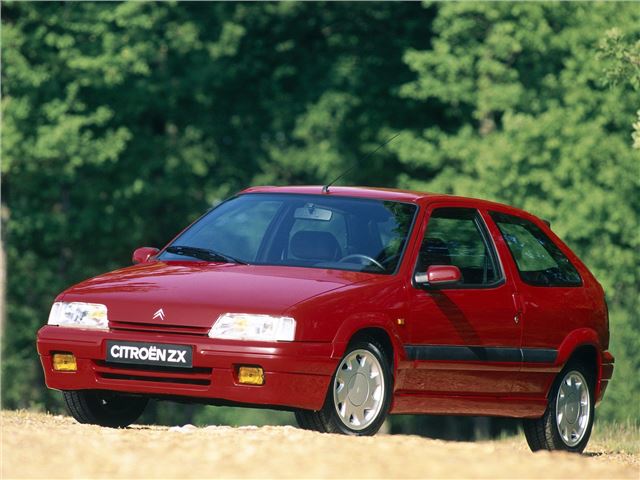 Dirt cheap to buy now, superb blend of assured handling and comfortable ride, Volcane and Furio versions are brilliant hot hatchbacks
Limited luggage space, mechanical problems persist, can be hard to resell
Updated 16 March 1991
Citroen ZX launched in France
Excellent ride and handling combination, second only to Peugeot 306. 13' 4" long by 5' 7" wide and weighing from a light 945kg. Comfortable and absorbs bumps well. 1.4 TU engines and 1.9XU...
Introduction
The Citroen ZX was an additional model in the French company's line-up when it was unveiled in 1990 - designed specifically to fight the Ford Escort, Volkswagen Golf and Vauxhall Astra. It slotted into the range between the AX and BX, although the overlap with the larger car was a short term situation, alleviated once the Xanta had been launched. The Bertone-styled ZX was a conventional small car by Citroen standards, with the only real technical innovations being the adjustable rear steering set-up and reclining rear seat. It might have been disappointing for Citroenistes, but the ZX was roomy, drove well, and was great value.
The engine and transmission line-up was PSA-generic, while the underpinnings would go on to greater fame underneath the Peugeot 306. For those used to Citroen Hydropneumatics, the MacPherson strut/trailing arm/torsion bar suspension set-up was ultra-conventional - but there's no denyng it was still a dynamic pacesetter, with pliant ride and excellent roadholding. Sold well in the UK on the back of low prices and great deals, but seems to have suffered from a short shelf life - especially compared with the Peugeot 306. Ahead of time for being offered in a numbeer of trims, all given their own names - of the bunch, the sporting Volcane was - and is - the most desirable.
Next: Model Timeline