Bond Bug (1970 - 1974)
Last updated 22 March 2013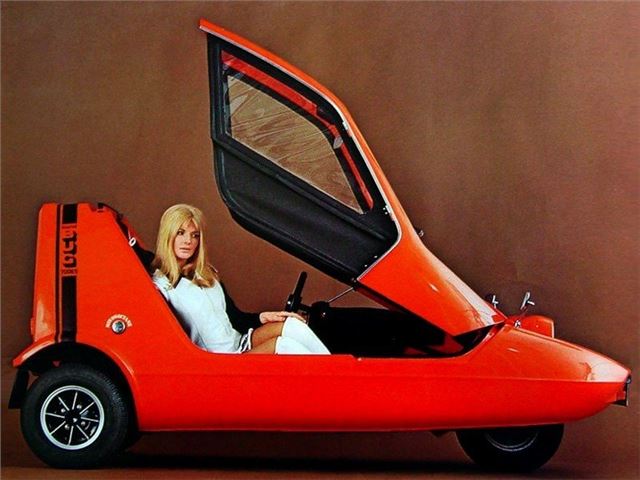 Amazing looks, turns on a sixpence, cheap to run (and less so to buy), guaranteed to get you noticed.
Suspect handling, inherited from the Reliant it was based upon
Introduction
The Bond Bug was developed by Reliant as a way of encouraging younger drivers into its three-wheeled range of cars. It was based on Bond's new owner Reliant's Chief Engineer John Crosthwaite's newly designed chassis and incorporated some Reliant Regal running gear. The original concept was explored by chopping down a production Regal vehicle.
It was styled remarably successful by Tom Karen of Ogle, and was an early proponent of the wedge school of design that became so prevalent during the 1970s. The shape works well in terms of passenger room - it gave two people access via the pull-forward canopy, and offered a surprising amount of room inside. The only colour officially available was a very vibrant tangerine.
The engines were from Reliant: a 700cc unit offering 29bhp, and 31bhp on the ES model, followed by a 748cc offering 32bhp in 1973. Maximum speed was 78mph - more than many economy car rivals, including most notably, the Mini 850.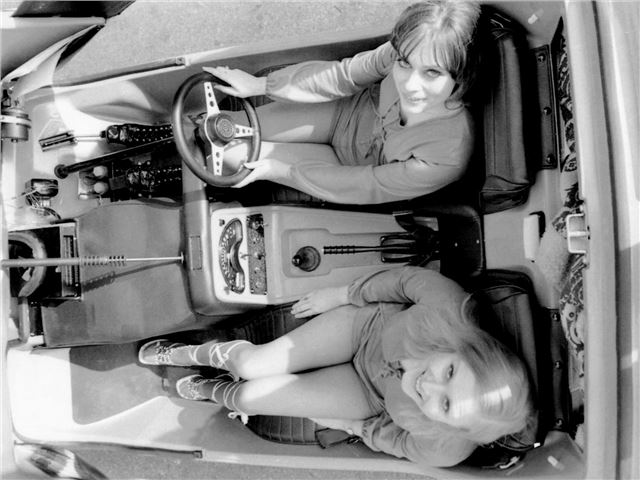 Next: Specifications