BMW Z1 (1988 - 1991)
Last updated 18 March 2013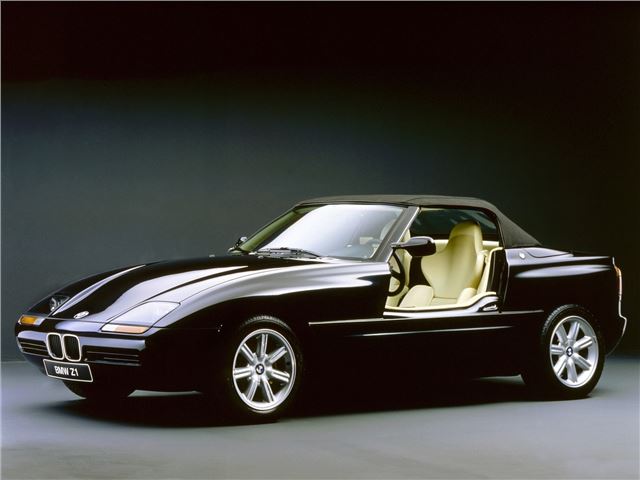 Great drop-down doors, good fun, and a sweet handler
Expensive for what it is
Introduction
The Z1 was originally shown in concept form at the 1987 Frankfurt Motor Show, and many people assumed that such an unusual-looking roadster would never make it into production. But it was - and keyed-up by huge demand from buyers, BMW decided to rush the Z1 into production.
Today it's most notable for its doors, which drop into the sills. But the Z1 was a sweet-driving car, balanced and not over-burdened with power. The Z1 also bristled with advanced design features and weight-saving touches. Powered by the same engine as the 325i, there's plenty of scope for tuning, and there's plenty of specialist expertise out there. Rapidly diminishing interest from buyers saw BMW halt production after just over 8000 were built.
Not an official UK import but plenty have been shipped in.
Next: Buying Guide