BMW M535i (1979 - 1981)
Last updated 18 March 2013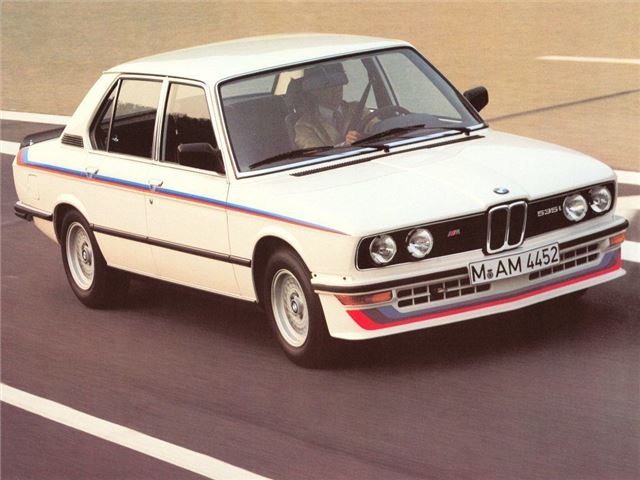 Great to drive with limited slip differential and Getrag gearbox, plenty of straight line speed too
The last of the rampant rusting BMWs
Introduction
The M535i was the first truly quick 5-Series saloon, unashamedly designed to appeal to well-heeled boy racers who needed room for for and a maximum speed of more than 140mph. Although it wasn't strictly an M5, the BMW Motorsport division's first sporting 5-Series was a template for the legendary M5 series of cars.
Shoehorning the 635CSi's fuel-injected straight-six into the compact 5-Series shell, resulted in a seriously rapid sports - and fun - saloon, although thanks to the Alpina-inspired chin spoiler and stripes, the world knew all about it. The M535i was offered with a limited slip differential, and close ratio Getrag gearbox and shared its pin-sharp steering with the rest of the range – making it a driver's delight.
Project cars can be had for a song, and many ended up being donor cars, so getting very thin on the ground now.
Next: Specifications