BMW M5 (1984 - 1987)
Last updated 18 March 2013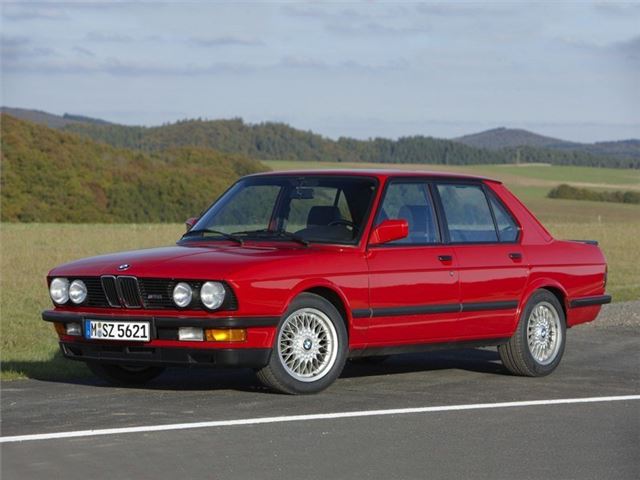 Cracking drive, awesome six-cylinder soundtrack, and excellent performance, understated looks make this a brilliant Q-car
Rare and valuable now after years in the doldrums so very few bargains, expensive to run and - more relevantly - fix
Introduction
The E28 generation BMW M5 was a far more hardcore effort than the previous M535 E12-generation car. It's not that the old one was deficient, but the 1984 car was in a completely different league, both in terms of performance, and exclusivity.
For the first 'proper' M5, the six-cylinder 24-valve 286bhp M1 engine was installed under the bonnet to create a super-saloon to redefine what was expected of cars in this class. Unlike the first car (and the concurrent M535i Sport), which looked every bit the road car racer, with spoilers and stripes, the M5 was discrete to the point of anonymity. And that made it rather special.
Owners debadged their cars and wnt very quickly indeed without causing any fuss at all. After years in the doldrums, the E28 is beginning to gain recognition as an '80s icon, and values are beginning to rise sharply. Rightly so.
Next: Specifications