BMW M1 (1979 - 1981)
Last updated 18 March 2013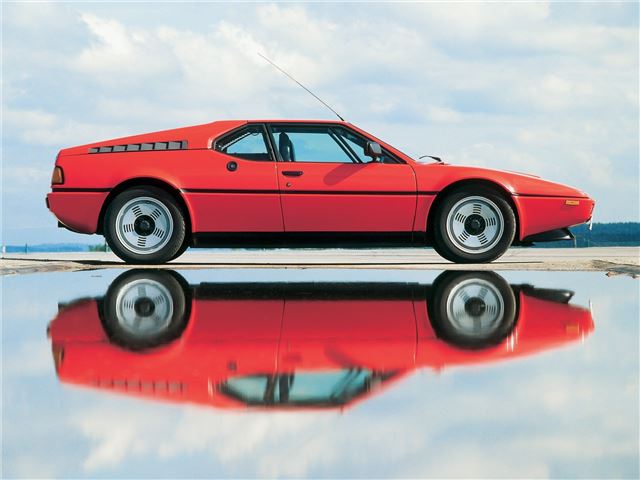 Drives like a proper supercar, despite having an apparent lack of cylinders
The usual supercar issues of visibility, practicality and running costs - but who cares?
Introduction
We've got used to the M-Division cars being rather good saloons, roadsters and coupes based closely on mass-produced BMWs - but back in 1978, when the M1 filtered onto the motor show circuit, this was something very special indeed. And not only because it was BMW's first attempt at a mid-engined supercar.
And in a nutshell the original M-Series car was easily the most exciting. The M1 was created for Group Four and Five racing, but thanks to delays during development which lead to BMW taking control of body production (when partner, Lamborghini, couldn't deliver its side of the bargain), it arrived late and never fulfilled its obvious racing potential - instead being limited to two short years of Procar racing.
The styling by Giugiaro was spot on, as was its chassis and race bred 24-valve engine, and BMW was justifiably proud of its new supercar. But after a run of 456, production of the era's most drivable supercar came to a halt. Revered today.
Next: Specifications