BMW 7-series E38 (1994 - 2001)
Last updated 4 October 2017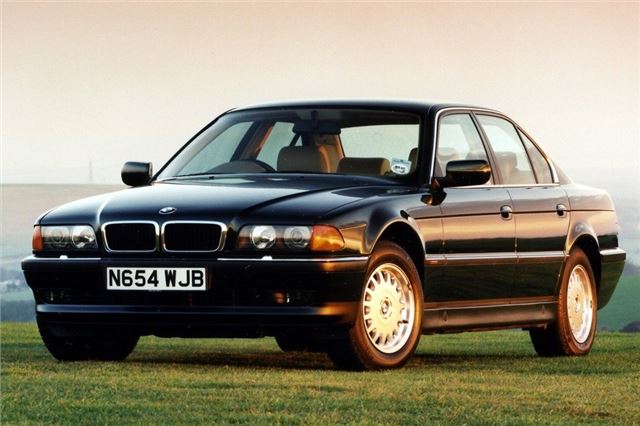 Luxurious and capable, with a comfortable ride and decent handling.
Hard on tyres. Afflicted by wide-ranging niggles and problems. Bore liners of early V8s can degrade.
More 'modern' looking than predecessor. A bit bigger (16' 4" long by 6' 1" wide, but a lot heavier at 1,915kg for 740i. Better ride. Luxurious and capable. 193bhp 728i capable of 28-30 mpg.  V8s re-engined...
Introduction
The third generation of BMW's executive saloon – codenamed the E38 – was launched in 1994. Power came from a selection of straight-six, V8 and V12 engines.
Inside it was pure luxury… and packed with kit (as you'd expect from a car in this price bracket). Safety features included traction control, self-levelling xenon headlights, and side airbags. There was also electric damper control, dual-zone climate control, rain sensing wipers, while you could even spec bulletproof glass if you went for the Protection model.
Perhaps most notable is the fact the E38 was the first European car to be available with satellite navigation. While the i-bus entertainment centre included television and telephone. Today, the represent incredible value for money… if your head (and your wallet) can cope with the headaches of owning such a complex car.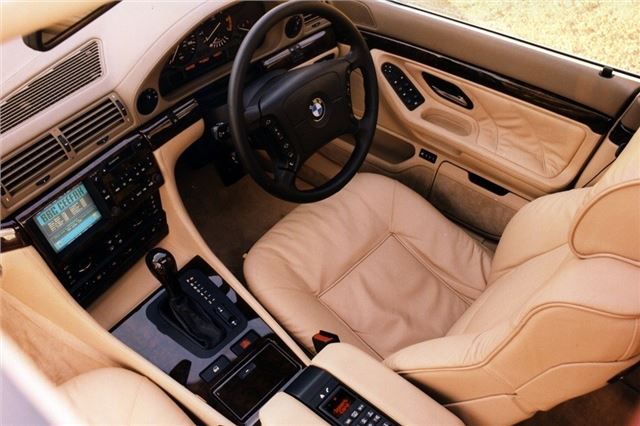 Next: Model Timeline
Buy a BMW 7-Series from £5,000