BMW 3-Series (1975 - 1983)
Last updated 10 May 2017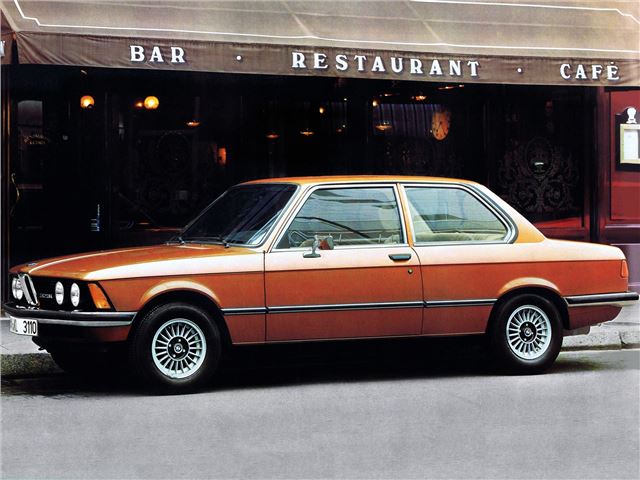 Buying Guide
Bodywork
Although rust-proofed, there are plenty of crusty examples around. Worst hit areas tend to be floorpans, jacking points, and door bottoms.
Front strut-top mounts can rot, as can the rear suspension towers. Worn boot seals also lead to the boot floor rotting.
Engine
Four- and six-cylinder engine are durable - a long as the oil is changed regularly to prevent camshaft wear.
Engines that have covered more than 100,000 miles will often need a top end rebuild.
The 323i featured a Bosch K-Jetronic which can be troublesome to set up and hard to fix if parts wear.
Transmission
All gearboxes are tough and can take 200,000 miles.
Metalastik couplings can wear, as can universal joints so listen for a klonking sound when drive is taken up.
Steering and suspension
All E21s got rack-and-pinion steering, but not all of them got power assistance. 
If the steering isn't as sharp as you'd expect, check for worn bushes.
It's the same for the handling - if it's wayward (and the tyres are good), check for worn suspension bushes.
Trim and electrics
Trim is hard wearing, but dashes can crack. Replacement items are difficult to find.
Electrics are reliable, but check everything works. 
Back: Introduction
Next: Specifications
Buy a BMW 3 Series from £2,495
Compare classic car insurance quotes and buy online. A friendly service offering access to a range of policies and benefits.

Get a quote