Bentley S2 Saloon and Flying Spur (1959 - 1962)
Last updated 13 March 2013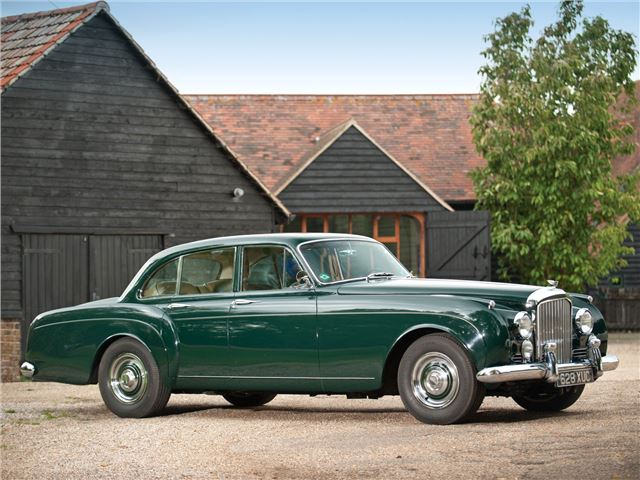 V8 power made the Bentley experience even smoother and more restful, coupes and dropheads still incredibly gorgeous
Lost a little more of its sporting DNA in the process, now effectively another Rolls-Royce variant
Introduction
The S2 saloon, Flying Spur and Continental models all received a shot in the arm in 1959. The Rolls-Royce/Bentley straight-six inlet-over-exhaust-valve engine was put out to pasture, and replaced by an all-new V8. The more muscular engine was designed primarily to deliver more torque, but it also allowed the company to deliver a product more in tune with its rivals in export markets. 
Of course, there were many rumours as to what the origins of the V8 were - but Rolls-Royce always maintained it was an entirely in-house effort. As before, the S2 was a badge-engineered Rolls-Royce - the Silver Cloud II - and none the worse for in in luxury car terms. The 6230cc unit installed in the S2 was smoothly powerful and transformed the Bentley into a grand tourer capable of running silently at speed all day long.
Power steering and automatic transmission were standard fitments, but there was very little to distinguish an S2 from an S1 visually. As before, the Continental version in drophead and coupé forms were built, but there were also four-door fastbacks built by HJ Mulliner built - these Flying Spur models understandably command quite a premium over the standard car.
Next: Specifications
Buy a Bentley S2 from £37,500