Bentley S1 Saloon and Continental (1955 - 1959)
Last updated 13 March 2013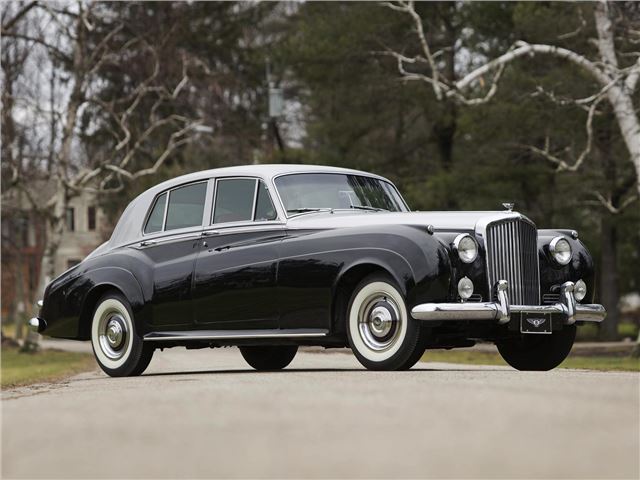 Even better to drive than before thanks to power steering, elegant and timeless in saloon form, beautiful as a coupe
Now effectively a badge-engineered Rolls-Royce in saloon form
Introduction
The Bentley S1 was a badge-engineered Rolls-Royce Silver Cloud. As brutal as that sounds, it's no bad thing, given that both cars finally lost their pre-war looks, and gained a beautifully profiled full-width body that managed to look both timeless and contemporary. And today, they still turn heads.
The S1 was powered by the R-Type's straight-six, which had been enlarged to 4887cc. But it also gained improved brakes and front suspension, followed by optional power-steering in 1956, which really made these cars effortless to drive, despite their hulking near-two tonne kerb weight.
Alongside the saloon, came the S1 Continental, which picked up where the old R-Type left off - a beautiful coachbuilt four-seater, with a near 120mph maximum speed. They were constructed by a number of different builders – and were almost universally elegant. The best were the 151 fastbacks by HJ Mulliner, followed by the 99 Park Ward coupés. Both Mulliner and James Young built four-door versions, but it's questionable whether either improved on the original. Other special S1s came from Hooper, Franay and Graber did one each.
The Bentleys outsold their Rolls-Royce counterparts, so these are easier to find - and better value - today. 
Next: Specifications
Buy a Bentley S1 from £21,500