Bentley R-Type Continental (1952 - 1955)
Last updated 13 March 2013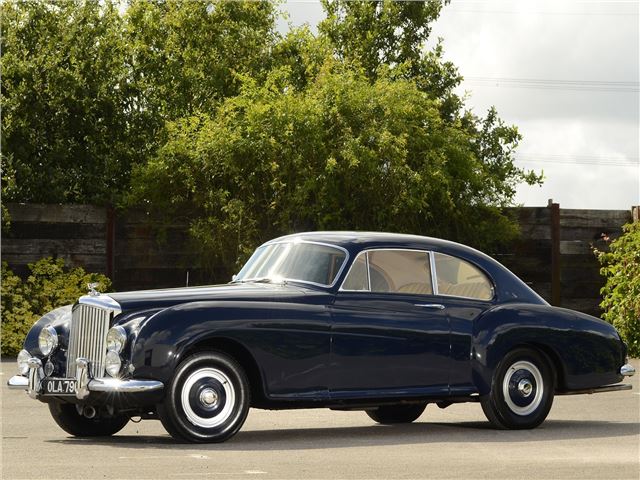 One of the most beautiful cars ever made thanks to the efforts of coachbuilder HJ Mulliner
You'll pay handsomely for the privilege of owning one
Introduction
The's a huge relative difference in values between the R-Type saloon and its Continental cousin, and for those who've never seen one of these coupes, it might leave them wondering why. But HJ Mulliner's Bentley R-Type Continental was pure automotive art - and one, which looks absolutely right from every angle. It's seen as one of the all-time classic Bentleys, and as a result - with a production run of just 208 - buyers are clamouring for them.
The Continental certainly looks more modern than its 1952 origins, with its swooping and imposing fastback bodywork, with the rear wheels concealed by the curvaceous rear wings. It was also lighter than the saloon by around 200kg, thanks to its lightweight aluminium coachwork. Combined with improved aerodynamics, it was capable of a maximum speed of almost 120mph; making it one of the fastest cars money could buy.
The final cars were also fitted with an enlarged 4887cc engine, which added additonal (unquoted) power and torque, making this car - quite simply - the best of its kind that money could buy. And that's why they are so expensive today.
Next: Specifications
Buy a Bentley R Type from £25,995