Bentley Mulsanne and Eight (1980 - 1992)
Last updated 13 March 2013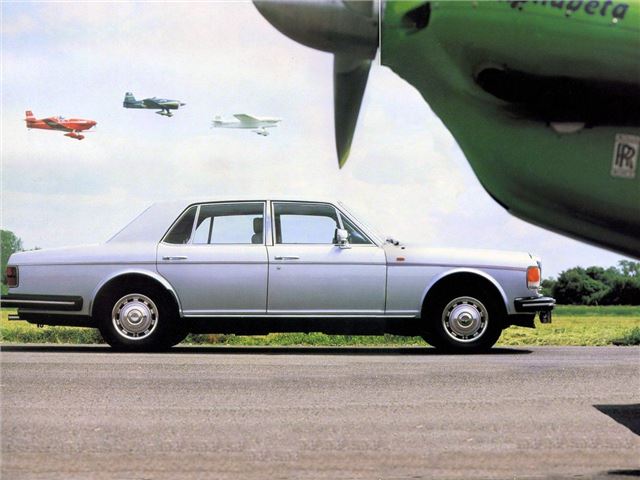 Buying Guide
Good
Image.17' 3" long by 6' 2" wide and weighing from 2,245kg.
Huge performance from turbo versions. Stiffer suspension than Rolls Royce. Best colours: metallic bottle green or ink black. 
Gradually improved over the years with injection and ABS in October 1986, automatic ride control in 1987, four- rather then three-speed autobox in September 1991.
Cats came in during June 1990, but were initially a no-cost option.
Standard Brooklands had 226 bhp and 340 ft lb torque. Continental R had 385 bhp and 553 ft. lbs torque. Turbo RT from 1997 had all of 400 bhp and 580 ft. lb torque. Continental T has a truly awesome 420 bhp, no less than 619 ft lb torque, and handles its power and bulk very well.
Bad
Thirst. Stink of cigar smoke clings to the headlining.
Resentful drivers don't let you out of side roads, particularly during recessions.
Apt to get vandalised with rusty nails or keys while parked. Trim choice may be in bad taste. White or cream paint is hideous and suitable only for wedding hire.
By 2006 parts were becoming difficult to source, so VAG started a service manufacturing them from scratch. This meant you could get the part but at a price..
Watch
Anything over £15,000 must have a proper Rolls Royce dealer or Rolls Royce specialist history.
The engine is an old fashioned Cosworth built pushrod V8, so you don't want to hear ticking tappets or see any blue smoke from the exhaust pipe.
Make sure the suspension is not unduly wallowy.
Check expensive tyres for tread depth and uneven wear. With so much weight to stop, turbos can be heavy on their brakes, so check for signs of warp on your test drive.
Best to have the car inspected by a different Rolls Royce specialist from the one who's selling it.
Recalls
1997 (Rolls/Bentley general): 29 LHD cars found to have potentially defective braking system.
Back: Introduction
Next: Running
Buy a Bentley Mulsanne from £7,000