Bentley MkVI (1948 - 1955)
Last updated 13 March 2013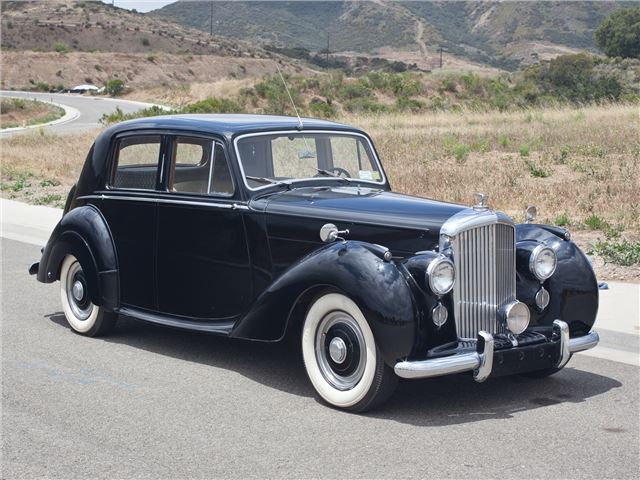 Advanced chassis technology meant a comfortable ride, powerful engine (although Bentley never quoted its output) gave good performance for such a hefty car
Finding saloons now is difficult thanks to the sheer number that were sacrificed to become coachbuilt versions
Introduction
Bentley came out of the WW2 starting blocks with a bang. The MkVI of 1946 was effectively an all-new car, and had plenty of new technology to boast about. It was the first Bentley with a steel body as standard, although many buyers still took the coachbuilding route - and rightly so, as so many of the convertibles, tourers and shooting brakes were so attractive looking.
Its chassis was quite advanced for the time, with independent front suspension, servo brakes, a four-speed gearbox and the very useful centralised chassis lubrication system. The 4526cc (4566cc from 1951) straight-six gained a reputation for smoothness, power and reliability.
But the handbuilt body was prone to rust, and we lost many (of which quite a few were retrospectively given coachbuilt bodies) as a consequence.
Next: Specifications
Buy a Bentley Mark VI from £42,000