Austin Maestro (1983 - 1994)
Last updated 4 April 2013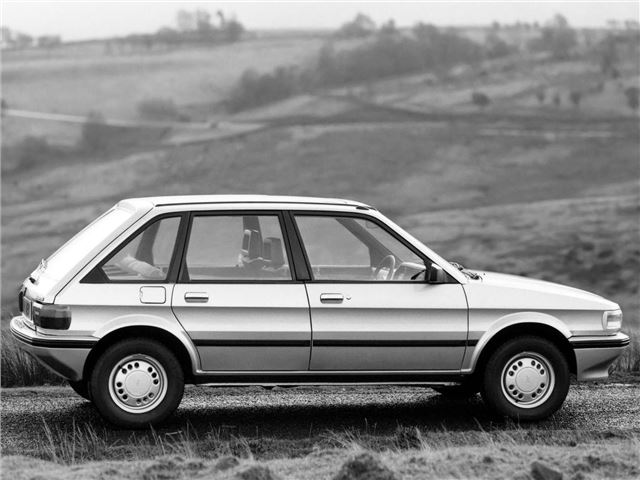 Buying Guide
What to look for
Engine and transmission:
A Series engines bulletproof and easy to service, but do have a tendency to leak oil. Replacement parts readily available and plentiful. 1.6-litre R-Series engine now extremely rare, but Y and A-registration Maestros use them, and like its smaller brother can leak oil. There are no cambelt issues with this power unit as it relies on a chain, not belt! Twin carb set-ups very troublesome on badly maintained early MGs, but tidy ones should have been sorted by diligent owners. Automatic chokes on standard (1.3 and 1.6-litre) models nightmarish; most will have been converted to manual by their owners – Austin Rover followed their lead a few years later.
The S-Series engine used in the Montego from launch and the Maestro from 1985 is also a rugged unit, but also is known to leak oil Look out for examples putting out blue smoke (valve stem seals) and ensure that there are no knocks or other untoward noises at start-up. Cambelt failures on these is not catastrophic, but prevention is better than cure.
O-Series engines cause no major problems other than the tendency to leak oil from front right of head gasket – this is near impossible to cure due to poor design. The Distributor fingers can seize onto the drive, since they do not regularly need to be maintained. Pulling with full force will pull the drive out of the camshaft, so better destroy the distributor finger when pulling it off.
Manual gearboxes: VW box is surprisingly notchy and unpleasant to use, so do not confuse this with a damaged gearbox, but do check the state of linkages, as these can cause particular problem on early models. PG-1 gearbox a pleasure to use, and these cause no real problems.
Suspension, steering and brakes:
Early Maestros can suffer from driveshaft and steering rack problems, although this is to be expected with most front wheel drive cars of this age. Do check all suspension joints and bushes – make sure there is no "play" in the suspension. Wheel bearings in early models also weak, but improved later in life – this is not an easy DIY job to rectify. CV joints also need to be carefully checked.
Body and chassis:
The Maestro and Montego are particularly vulnerable to rust, and non-metallics appear to suffer more than metallics.
The main areas of attention should be:
Area around the fuel filler, very vulnerable and hard to fix; starts from the inside. Check the filler neck also, for signs of corrosion.
Rear wheelarches, leading and trailing edge.
Rust on the rear suspension domes. Conveniently hidden behind carpet on most cars, but difficult to fix and dangerous once started seriously.
Tailgate on the Maestro; usually on the lower edge and under the glue bonding the window in place.
Sills on the Montego are particularly weak on the rear edges; Maestro sills, however, are above average and not too rust prone. But look at the points where the pillars join the sills.
Rust around the windscreen is common. If small bubbles are visible, then water is most certainly leaking in, and in order to effect a lasting repair, the windscreen must be removed.
Leading edge of the bonnet.
Steel bumpers (Maestro, City and Clubman). On plastic bumper models, the valance panel behind is susceptible. Crossmember behind radiator also susceptible – check carefully.
Also look for broken external door handles, as these are particularly brittle (but easy to replace).
Rule of thumb, later models are better than earlier ones, but they are by no means perfect. Even Maestros and Montegos as late as M-registration can suffer from the ravages of rust are not diligently maintained.
Interior:
Signs of worn trim and crumbling switchgear in early models – also be aware that a rattly dash on these models is usual. Interiors generally stand up well to abuse, the seats being particularly tough, but late dashboards prone to bending and tearing. Headlining known to sag, and trim around the parcel shelf can break. Ill-fitting carpets the norm, so do not worry of you can see the floorpan through gaps in them!
Electrical system:
Engine management "issues" on 2-litre EFi models, relays and fuses fragile, dashboard problems with early Maestros. Electronic dashboards now like hens' teeth, so make sure they work well if checking out an early Vanden Plas or MG. Rear wiper sometimes rusts into place because the spindle has rusted onto the guide. The rear wash hose can break; in many cases pouring the water over the rear of the headlining. Central locking particularly prone to failures, due to failing actuators or overly stiff locking mechanisms. The cure for this is often a new lock, as lubrication does not alleviate the problem.
The engine bay wiring harness is a potential source of problems:
Connections to sensors, particularly the crank sensor on S-series cars tend to degrade due to age and contamination by oil leaks. This can often lead to intermittent misfires or a car that refuses to start.
Check the condition of the multi-plug located behind the washer reservoir and the condition of the ECU connector. ECUs are frequently condemned when in fact the cause of problems is degradation of the connector assembly.
The inlet manifold heater on S-series cars is quite fond of going short circuit. The loom will burn up in several places if this happens because the heater is not fused. Consider adding an in-line fuse and be very wary of steam cleaning around this area.
Check that the loom is properly routed & attached to its dressing points around the bay. The alternator feed in particular is prone to working loose and rubbing on parts of the block & starter motor. Over time the insulation wears away with predictable results!
---
Summary
Basic models honest to goodness workhorses, and even the tidiest ones can be picked up for a song. That makes choosing a Maestro or Montego easy: it comes down purely to condition and history. Still reasonably plentiful, but disappearing fast, so it is a good time to pick up a mint one. Early Maestros all-but extinct, but well worth picking up a 1600cc MG or R-Series Vanden Plas for their rarity value.
Montegos are the most plentiful and many people are still using their diesels as day-to-day "hacks". Good ones are out there, but as most were company cars, and most are long out of the franchised dealer network, finding an original and unmolested car will take time. For the Montego fan, it is worth the effort to seek out the nicest versions. Estates are the most desirable and in time, these could pick up classic status.
MG models already heading that way, but do not pay over the odds, unless it has a cast iron history.
Pick of the range: Maestro City or Clubman for down to earth charms, a very late LX or Clubman Turbodiesel, or the MG Maestro EFi for its excellent real-world performance and economy
Back: Model Timeline
Next: Specifications
Compare classic car insurance quotes and buy online. A friendly service offering access to a range of policies and benefits.

Get a quote