Austin Cambridge (Farina) (1959 - 1969)
Last updated 20 October 2013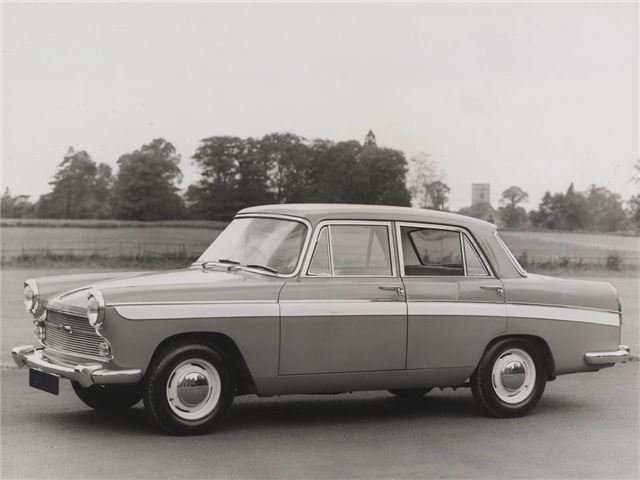 Cheap to run, a good solid starter classic with great parts availability
Stodgy to drive, but rust is a major issue
Introduction
After the success of the Austin A40, BMC's boss Len Lord commissioned Farina to work on styling other cars in the company's huge range. The bread-and-butter Cambridge and Westminster range were next in line for the Italian's attention, and in 1959, the Austin and Morris versions of the new 'Farina' were introduced to an impressed public. Gone were the downbeat lines of their predecessor, and in return, the new models received a flamboyant, European look. It wasn't perfect, and compared with the similarly styled Peugeot 404 it looked a little fussy. However, it was a breath of fresh air, and buyers warmed to the new look.
The A55 was a simple remodelling of the previous 'pre-Farina' Cambridge, and was powered by the same 1489cc B-series engine. Apart from the addition of an SU carburettor, it was almost unchanged – but it was at least more powerful than the terrible diesel option that appeared with the Farina. In 1961, the A60 appeared and benefited from an increased in engine capacity to 1622cc – a worthwhile improvement. At the same time, the wheelbase was increased by 2.5cm, and the front grille was redesigned – but the natty tail fins of the A55 were dropped. A Countryman version was also offered and proved popular. BMC badge engineering was at its peak during this era, and that meant the Farina was also available as a Morris, Wolseley, Riley and MG version, too. Overall, a popular classic car that remains central to the scene.
Also see Morris Oxford Mk5 and Mk6
Next: Specifications
Compare classic car insurance quotes and buy online. A friendly service offering access to a range of policies and benefits.

Get a quote