Austin A40 Sports (1950 - 1953)
Last updated 3 April 2013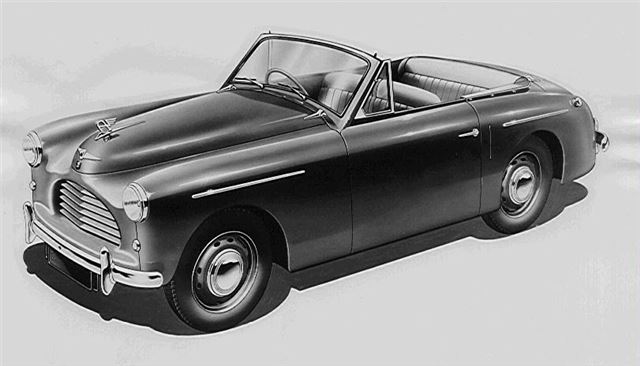 Light and stylish, aluminium bodywork
Lacking in performance for a car called 'Sports'
Introduction
'The Austin' at Longbridge was at the forefront of the revitalisation of the British motor industry in the wake of WW2. It built a number of products tailor-made for export, including the pretty and very capable A40 Sports.
It featured an aluminium body made by Jensen in West Bromwich, which was mounted to an Austin Devon chassis. It meant that owners could enjoy relatively exotic looks without mechanical complexity - a big draw in these financially straitened times. Fun as these soft-tops are, they were hardly sporting to drive - a consequence of their very ordinary underpinnings.
The Devon's 1.2-litre engine received twin carbs and larger inlet valves, and power was raised from 40bhp to 46bhp, which gave the car a genuine 80mph maximum speed. Also, to lend a little motor sport provenance, one was driven to victory in the 1956 RAC Rally Ladies' Cup, beating various Fords and an MGA in the process.
Column-shift gearchange from 1952 was less desirable to us Brits, but more export-friendly, and despite low build numbers (it wasn't the hit Austin anticipated it would be) survival rate is surprisingly high - probably because of that aluminium bodywork.
Next: Specifications