Aston Martin DB4 (1958 - 1963)
Last updated 3 April 2013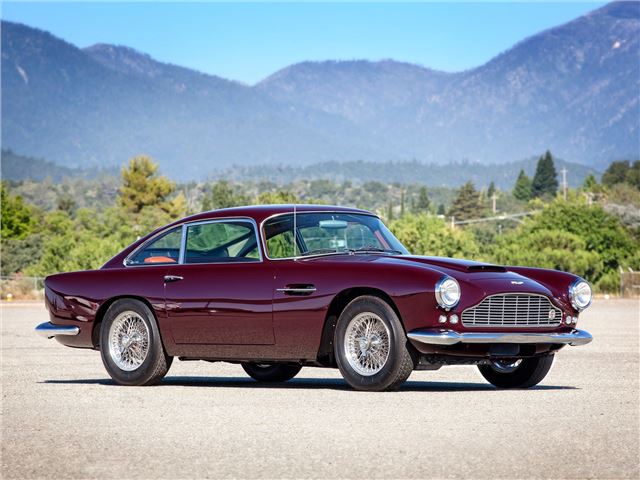 Gorgeous looks, ample performance (especially in GT form), and a very tidy investment prospect
Keeping it pristine and properly maintained may limit your enjoyment
Introduction
The introduction of the DB4 probably marked te turning point in Aston Martin history - from sports car maker to super-sports car spacialist. In 1958, the DB4 represented the pinnacle of the British car industry - mainly because it was such a big leap over the already very capable DB2.
The DB extremely well engineered, was underpinned by a hefty chassis, and was powered by a brand new all-alloy 240bhp 3.0-litre DOHC engine. Power output nearly doubled overnight. But what really grabbed the headlines was the Superleggera body. Designed by Touring, the DB4's hand-crafted bodywork was formed from aluminium panels laid over a frame of steel tubes, making the car strong but also light. From 1958 to 1962, the DB4 went through various running changes, each one being denoted by a new series number - in total, there were five.
In 1961 production of the drophead coupé began. The new DB4 variation was a conventional roadster, available with a separate hardtop. Touring of Milan was responsible for the styling of the open-topped DB4, and it was a masterful effort. But the price was high, and during its two-year production run, only 70 dropheads were made. Around half were fitted with the standard 240bhp engine, the rest received the 266bhp of the Vantage engine.
The ultimate DB4, the GT, ran for just two years between 1969 and '61. It's instantly recognisable thanks to a five in chop in the wheelbase, but there were many more differences beneath the skin; not least the lower kerbweight and higher output engine, which had been boosted to 302bhp.
Later versions had faired-in headlamps, adopted as standard on the later DB5. Zagato built 19 GTs, with an even prettier body and 314bhp. It was one of the world's fastest cars at the time, with a 0-60mph in 6.1 seconds and a maximum speed of over 150mph. The DB4GT Zagato is, however, one of the world's most expensive cars.
Next: Specifications