Alfa Romeo Alfa 75 (1985 - 1992)
Last updated 18 May 2018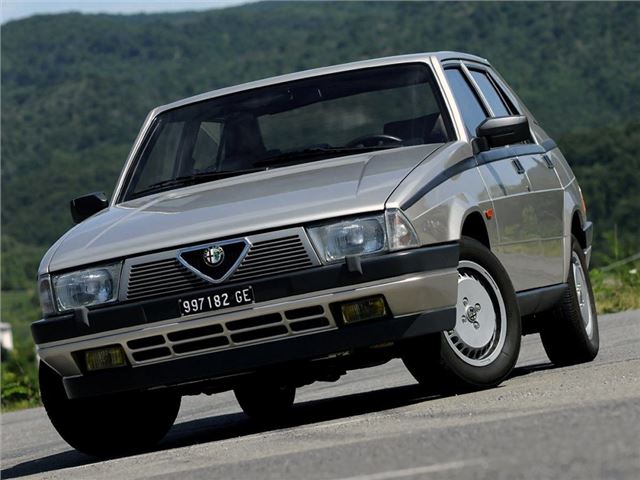 Buying Guide
Good
Rear wheel drive with rear transaxle 5-speed gearbox for good weight distribution and balance. Replaced both Giulietta and Alfetta. 14' 2" long by 5'5" wide and weighed from 1060kg to 1160kg.
Engines were 1779cc 1.8 with 120bhp; 1962cc 2.0 TS with 148bhp; 2492cc 2.5 V6 Cloverleaf (1986 - 1987) with 158bhp; 2959cc 3.0 V6 with 188bhp.
Bad
Usual Alfa rot-box bodies and fall-apart trim.
Cannibalised for donor parts for specials.
Watch
Back: Introduction
Next: Specifications