Alfa Romeo 166 (1998 - 2005)
Last updated 18 May 2018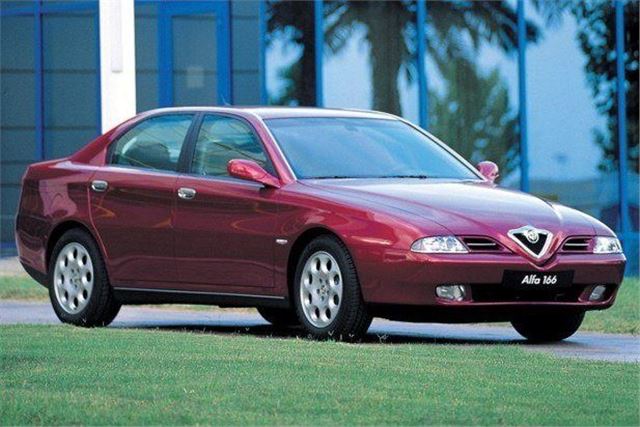 Buying Guide
Bad
Not as charismatic as 156. V6 eats front tyres. 

FIAT/Alfa joint worst for breakdowns attended by German ADAC during 2001.
Alfa Romeo 2nd least reliable of 31 makes of car in 2002 'Which?' reliability survey cars 2000 - 2002; 3rd least reliable cars 1997 - 1999.
Alfa Romeo had third highest warranty repair costs in 2003 Warranty Direct Reliability index (index 155.10 v/s lowest 31.93).
Alfa Romeo 5th bottom of Reliability Index for 2004 combining average cost of repair of £392.88 with high 39.55 failures per 100 Warranty Direct policies www.reliabilityindex.co.uk
Watch
Complaints of pitting chrome and failing Xenon headlights that cost £555 each to replace. Check all tyres for wear regularly. 

Some 166s have gone through rear tyres in as little as 5000 miles indicating that they have been supplied with the tracking badly out of alignment. If you notice severe premature tyre wear, take the cat to a laser tracking specialist such as www.alignmycar.co.uk and have them track it properly. 

Timing belt failures of four-cylinder Twin Sparks extremely common. Need new belts and tensoners every 35k-40k miles or every four years, whichever comes first. 

Oil pumps of 2.0-litre Twin Spark engines prone to failure, leading to consequent failure of big ends. 

Manual clutch pedals prone to developing play.
Useful links:
Usergroup: www.alfaowner.com 

Club link www.aroc-uk.com
Back: Model Timeline