Alfa Romeo 164 (1988 - 1998)
Last updated 18 May 2018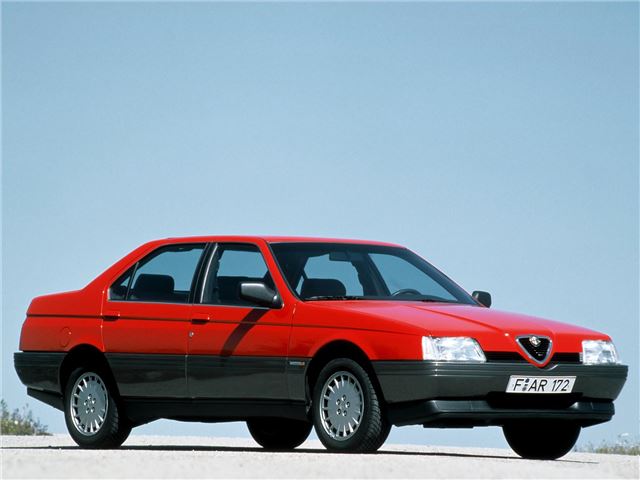 Buying Guide
Good
Big, fine handling front wheel drive car on shared FIAT Croma, Lancia Thema, SAAB 9000 floorpan. 14' 11" long by 5' 9" wide and weighing in at from 1,200kg to 1,430kg.
Brilliant engines, none more so than full-house 3.0 litre 24 valve 230 bhp Cloverleaf V6, good for 150 mph.
Engine range started with 192bhp 3.0 V6, complemented in 1990 by 148bhp 2.0 Twin Spark four. 3.0V6 got 200bhp in 1990, 210bhp in 1993 and 230bhp in 1993. Twin Spark is chain cam so no problems with timing belts.
Bad
Old fall-apart Alfa trim, Alfa build quality and uneven quality of Alfa dealers (some brilliant and enthusiastic, others completely the opposite).
FIAT/Alfa joint worst for breakdowns attended by German ADAC during 2001. Alfa Romeo had joint highest average cost in warranty claims for cars up to 10 years old in 2002 Warranty Direct index. Alfa Romeo had fourth highest warranty repair costs in 2003 Warranty Direct Reliability index (index 155.10 v/s lowest 31.93). Link:- www.reliabilityindex.co.uk
Watch
Electrics. Accident damage. Driveshaft wear. Gear selector problems. Worn front suspension springs, shocks and joints. Scored or lipped discs (try to feel them through the wheels). Rear suspension bush wear. Tattiness.
Make sure aircon works.
Go for post-May 1993 makeover improvements.
Make sure cambelt has been changed within last 35,000-40,000 miles.
Make sure it has its 'Red Key' (later models only).
Recalls
1995 (to VIN 6272929): Corrosion of front suspension spring support. (Earlier TSB check of timing belt.)
Back: Introduction
Compare classic car insurance quotes and buy online. A friendly service offering access to a range of policies and benefits.

Get a quote