Report: Peking to Paris, day nine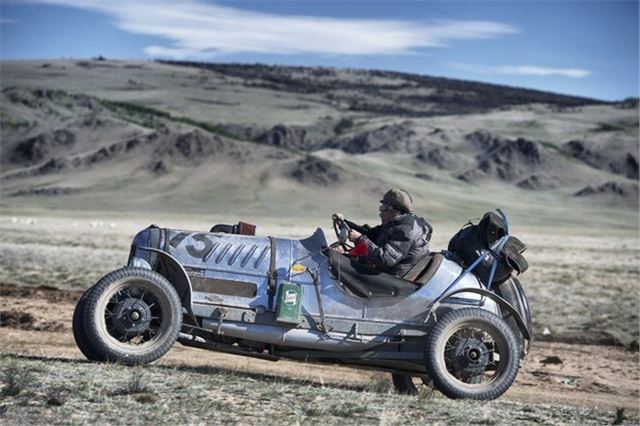 Telmen Lk. to Chjargas Lk.
It was another Time Trial day in deepest, most beautiful, Mongolia. First to find trouble was car 31, a Bentley team, which arrived at breakfast on the back of a truck. It had been afflicted by a holed petrol tank. There were plans in place to take out the tank and weld up the split, but later heard its now going by truck to the Russian border.

In a boggy stretch of sand, car 10, the MG TC, and car 36, the Chevy Suburban from Texas, were pulled out by the Sweeps, and at a small Buddhist temple at the finish of a Time Trial learned that car 11, the Bentley Christian Schenk, had developed a leak in the fuel tank. They were not alone as car 46, the Citroen Maigret of Mario Illian, and car 78, the Holden of Mike and James Killingsworth, also had fuel leaks. The Holden has re-joined us having caught up after losing time with a clutch change.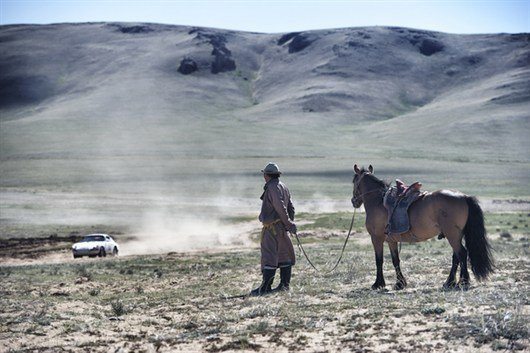 At the head of the field, the boys in the Chevy have extended their lead a touch, heading the Vintageants by a minute on the two Time Trials, despite their Garmin GPS packing up, including their spare, along with the Brantz trip-meter, which made navigating a frustrating time. And Gerry Crown extended his lead today and now has three minutes in hand over the second-placed Citroen. John Lazell's Volkswagen Beetle, lying fourth, beat the third-placed Porsche 911 by a total of 41 seconds on the two Time Trials, enjoying a good day. Paul and Mariella Kirkham are lying fifth in their Datsun Violet.
Rhys Timms is still on for a Gold medal and lying 20th in the Vintageants with the big MG SA saloon – the car competed previously in the Peking to Paris, and has returned with strikingly different bodywork – minus the front wings to reduce weight. It has suffered from dust problems and a loss of power, but then they are not alone in that – the fine talcum powder like dust that blows in everywhere is effecting electrics and fuel systems. The second MG, the little TC of Peter Zernial, got stuck in the sand today and required a tow but still holds down 15th.

There are just two more nights of camping ahead, before the teams reach the Russian border.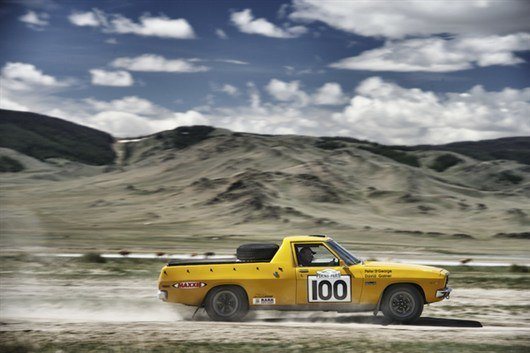 Comments