Triumph TR5 and TR250 (1967 - 1968)
Last updated 4 April 2013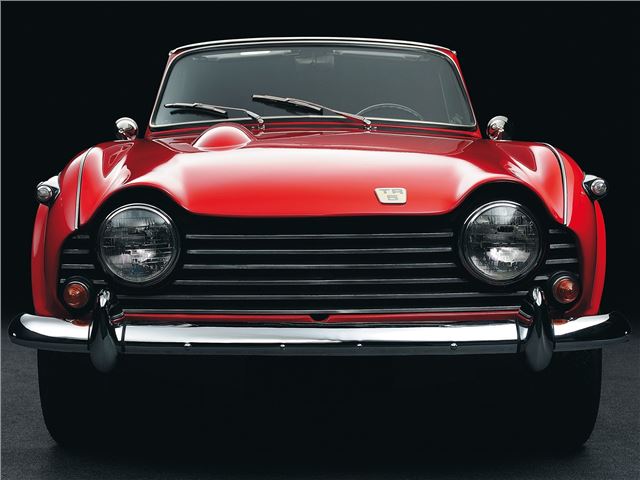 Six-cylinder power adds drama and noise
US versions were considerably slower
Introduction
Following in the footsteps of the Vitesse, the TR line was the next Triumph to be the recipient of the silky smooth six-cylinder overhead-valve power unit used in the 2000/2500 range. As befitting the range-topping status of this car, it went straight to the long-stroke 2.5-litre version, thus creating a usefully quicker TR in the process.
Most of the world received the 2.5-litre engine with the same 150bhp Lucas fuel-injection state of tune as the 2.5PI saloon, but the US market also received a lower power carburetted version called the TR250. The alternative engine choice was in order to pass new emissions regulations that demanded a cleaner exhaust. 
The TR250 had just 104bhp and wasn't exactly quick, but it proved surprisingly successful, outselling the TR5 by a factor of three-to-one. It's not unusual to find examples repatriated to the UK and fitted with the injection engine from the much-less-valuable TR6. Of course, the lack of fuel injection was probably seen as a boon, given the unreliability of the early fuel-injected cars.
Next: Specifications