Renault Avantime (2002 - 2003)
Last updated 13 June 2017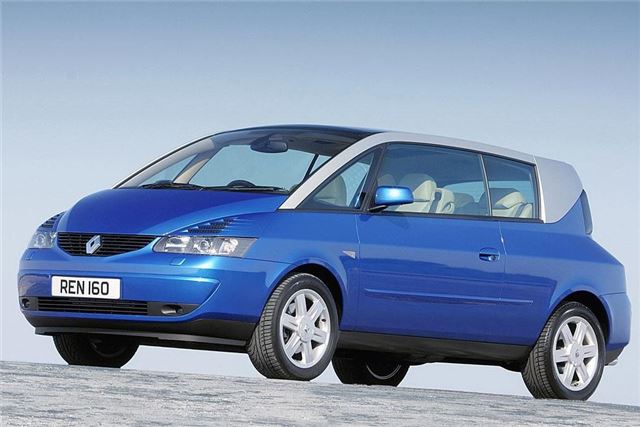 Model Timeline
February 2002
Fantastic Avant Garde MPV 'Town Coupe' with two wide side doors, pillarless side windows and plush seats for just four on an Espace floorpan.
Powered by either a 165bhp 2.0 turbo four cylinder petrol engine or a 210bhp 3.0 litre V6.
V6 came first with a six-speed manual gearbox offering a 138mph top speed, 8.4 second zero to 60, combined mpg of 25 and CO2 output of 266g/km.
High, MPV and 4x4 like driving position.
On sale in UK from 16th May 2002 at £24,050 for 165bhp 2.0 Turbo, £27,050 for 210bhp 6-speed 3.0V6 and £28,450 for 2.0V6 auto.
Back: Introduction
Next: Buying Guide