Mercedes-Benz SLC (1971 - 1980)
Last updated 3 April 2013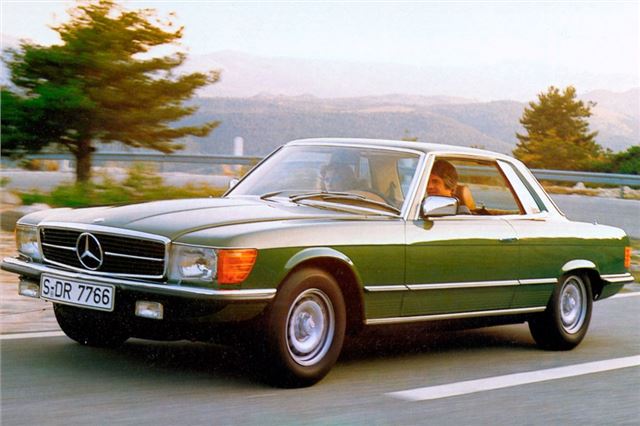 Pillarless and offered with some great V8 engines
Awkward stretched-SL looks
Introduction
Some say that Mercedes-Benz took the easy way out when it came to developing its large coupe to accompany the W116 S-Class on the market. Effectively it took the R107 roadster and added 14 inches to its wheelbase, added a fixed roof and a pair of rear seats.
The car was a mere 70kg heavier than the SL it was based upon, which is no mean feat, given the engineering changes needed to beef-up the car's structure to become a four-seater coupe. the SLC was launched in 1971 with a 3.5-litre V8, and it was joined the following year by a 4.5-litre version that outsold the smaller engine by more than two to one.
Elegant and well detailed, but oddly proportioned.
Next: Specifications