Jaguar XJ (1997 - 2003)
Last updated 15 May 2018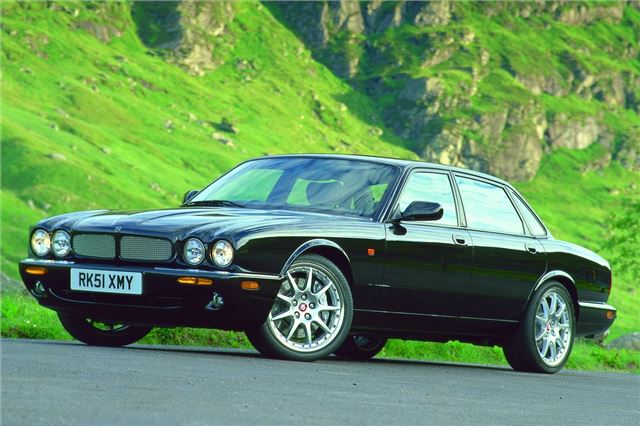 Luxurious, comfortable and refined with some sports appeal. Well built and loved by owners.
Not as roomy in the back as you might think. Bore liner erosion on pre-2000 model year cars. Problems with suspension.
Updated 12 May 2002
New six-speed ZF automatic gearbox to replace five speed Ford or Mercedes boxes from mid 2002.
Introduction
Launched in 1997, this version of the Jaguar XJ was based on the previous generation - the only change being a switch from six-cylinder to V8 engines.
Codenamed the X308, the car did away with the old XJ40 and XJ6 instrument binnacle on the dashboard, this time using three large separate instrument gauges set into the recesses in the curved dashboard.
The grille badging and surround was changed, and the car got new indicator and fog lights, but really it was all about the AJ-V8 engine, which was available in either 3.2 or 4.0-litre guise.
Base model was the XJ8, followed by the Sport, which got stiffer suspension and wider wheels. Sovereign got all the bells and whistles – and there was even a long wheelbase version.
And the fun one? That would be the XJR. Powered by a supercharged version of the 4.0-litre V8, it could hit 60mph in five seconds and boasted a top speed of 155mph.
High-spec Daimler models featured softer suspension and wore the fluted radiator grille surround and fluted boot lid plinth.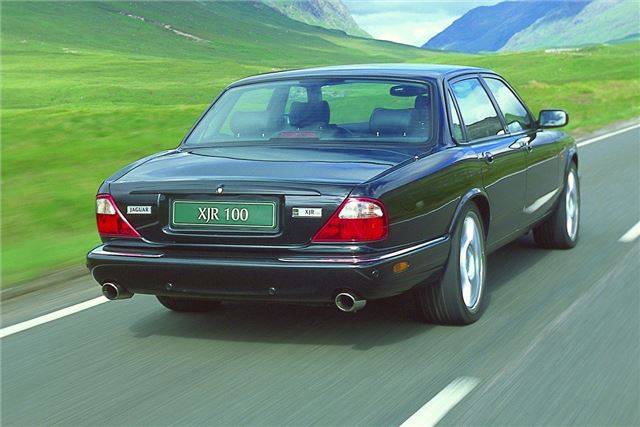 Next: Model Timeline