Jaguar Mk1 (1955 - 1959)
Last updated 25 August 2013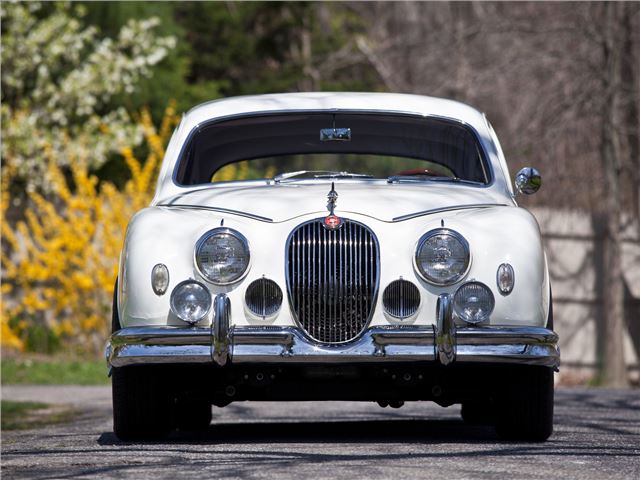 Good to drive, excellent parts and specialist support. Fast in 3.8-litre form, and well-suited to historic racing.
Difficult and complex to restore, so buy a good one. 2.4-litre car slow, but more than acceptable if you're not in a hurry.
Updated 1 June 1959
Jaguar 'Mk1' production ended
Introduction
Although it was never officially known as the Jaguar Mk1, these saloons became commonly known by this moniker as a result of the widespread success of the 1959 Mk2. Although it might have lived in the shadow of the later car, the 1955 Mk1 was actually a tremendously important car, as it spearheaded Jaguar's entry into the lucrative small luxury car market. It was influential in shaping the company's future, because it was compact, and good to drive – and quick, too, thanks to the lusty XK engine. Featuring unitary construction, early Mk 1s were heavy looking and featured rear wheel spats, deep side panels, smaller windows and wide wraparound chrome bumpers.
The short-stroke version of Jaguar's twin-camshaft six-cylinder engine came with manual with overdrive or a poor quality standard automatic transmission. Suspension was by effective independent coils and springs. The range expanded – and the 3.4-litre version appeared in 1957. This delivered 210bhp and gave the Mk1 a real turn of speed and a 120mph top speed. A slightly wider grille, cutaway rear spats and wire wheels could distinguish these later, more powerful cars. At the same time, all-round disc brakes were introduced on all models and soon after, the 2.4-litre version also gained the wider grille.
Next: Model Timeline