Ford Consul Classic and Capri (1961 - 1963)
Last updated 18 January 2014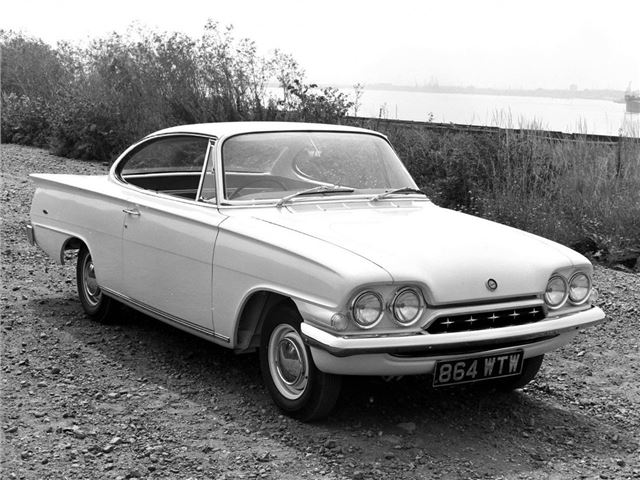 Cool styling, short-lived and unusual, Capri especially desirable
Heavy and slow - rendered obsolete by the Cortina
Introduction
In order to replace the old Consul Mk2, as well as plug the gap between that Anglia, Ford decided that a new model line was the way forward - and that would be modelled on the smaller Anglia 105E.
The 1961 Consul Classic certainly inherited much of the smaller car's looks. The reverse-rake window made a reprise, but with a more expansive car, Ford had the opportunity to really go to town with the Transatlantic touches. But it proved a little too much for conservative British tastes, especially once the Cortina arrived in 1962 to really show what British buyers wanted. The Consul's original 1340cc engine was replaced by a 1498cc unit in 1962, adding much-needed performance, because it was in real danger of being outperformed by the Cortina.
The Classic will probably be remembered by most enthusiasts for siring Consul Capri - one of the prettiest cars ever built by Ford in the UK. The coupé was svelte and elegant, and would pave the way for one of the most legendary names in British motoring. Unfortunately, performance didn't live up to the looks, although the Capri GT of 1963 managed to squeeze 78bhp from its twin-carburettor 1498cc engine, meaning 95mph flat-out. Out of the total production run of 18,716, 2002 were GTs.
After a mere two years in production, the Concul Classic and Capri were dropped in favour of the Corsair, a far more modern proposition.
Next: Specifications
Buy a Ford Consul from £2,100