Austin 1800 and 2200 (1964 - 1975)
Last updated 22 January 2016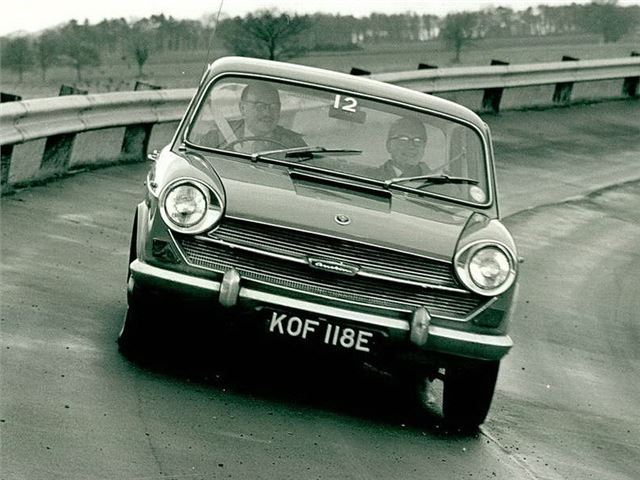 Fun handling and nice steering, exceptionally roomy and easy to see out of
Awful gearchange, questionable switchgear, low values make restoration a matter of the heart
Updated 1 March 1975
Production ends
On the left is an early (1964 vintage) Austin 1800 and on the right is a late (1974) Austin 1800 Mk3. So why was the ADO17 such a poor seller? Well, looking at the situation logically,...
Introduction
Following on from the Mini and 1100/1300 range, the 1800/2200 (or ADO17) models were designed in pretty much the same way - transverse front engines, front-wheel drive, and acres of interior room in relation to their compact exernal dimensions.
The 1800 and 2200 were expected to complete Alec Issigonis' successful hat-trick of BMC front-wheel-drive cars, but they didn't – and that was down to building the new car around the MGB-tune B-Series engine, which Issigonis exploited to make a larger car than was necessary - and this left the UK market's centre ground open to the Ford Cortina.
Despite the 1800 winning the Car of the Year award in 1964, sales were disappointing. Over-engineered and with Hydrolastic suspension, the unappealing looks (which have dated very well indeed) and the austere interior counted against them.
In 1972, the final new variation was launched - the silky-smooh E6-powered 2200, which was a surprisngly capable car. All ADO17s are best had with power steering.
Next: Model Timeline
Compare classic car insurance quotes and buy online. A friendly service offering access to a range of policies and benefits.

Get a quote