Top 10: Future classic cars for less than £1000 you need to buy in 2021
Thanks to the huge numbers of car buyers who think that newer is better - and the attitude of the used car trade, which is increasingly scrapping perfectly good motors due to depressed values - we're living in a bit of a golden age for those who enjoy something interesting for very little outlay. It's perfectly possible to pick up what were once the nation's most desirable 'must have' cars from 10-15 years ago for next to nothing.
So, in the spirit of preserving the past, we've picked out 10 so-called bangers of today, named their spiritual predecessors, and tell you while they're both great to own now, and well worth preserving for the future. So, if you're in the lucky position of being able to own a second car for high days and holidays, and aren't in the position to spend a great deal of money, you could consider any of these cars now sitting at the absolute bottom of their depreciation curves - they're fun, and most importantly, if you stay on top of their maintenance, and buy one that's not at death's door, they're sure to go up in value in years to come...
We have avoided the obvious Coupes, as we've already covered them before in some detail.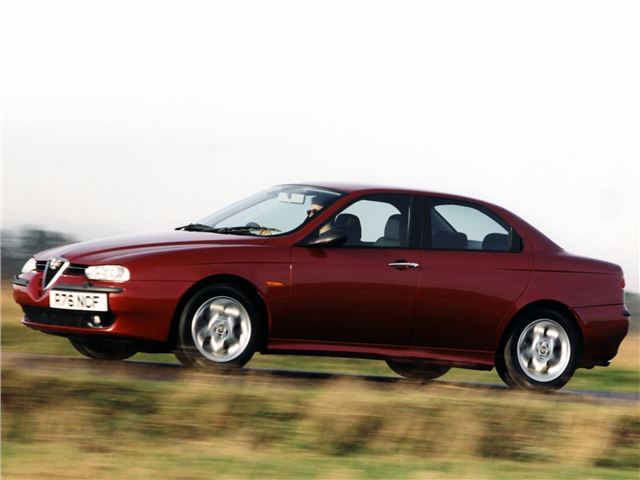 1


Alfa Romeo 156 2.5 V6 (1997-2007)
It's the modern day Giulia Ti
When laucnched in 1997, the Alfa Romeo 156 reset the chronometers on what was deemed good looking in the junior executive sector. Its Walter da Silva-penned styling was little short of sensational - and remains so to this day. Although it was well-made compared with previous Alfa Romeos, the 156 hasn't stood the test of time as well as it might, hence their low values to this day. But the 2.5-litre V6 remains an absolute gem - it's fast, sounds wonderful, and as long as it's been well maintained, that drivetrain should prove strong for years to come. Best in Veloce form, but still marred by less than precise handling (which is in contrast with the super-fast steering). Definitely one for light use - and for appreciating its best bits, while ignoring its very obvious flaws.
Comments