Top 10: Convertibles for £10,000 to buy in 2021
It's that time of the year again. The sun is shining (well, occasionally), the days are longer and many an enthusiast's thoughts turn to open-air motoring classic motoring. But there is a problem: rising prices over the last few years mean many of the classic convertibles that were once reassuringly affordable now demand a major outlay.
Don't worry though, with a budget of no more than £10,000 (and in some cases, considerably less) you can still become the proud owner of a classic or modern-classic sports car that's guaranteed to turn heads and entertain you in equal measure.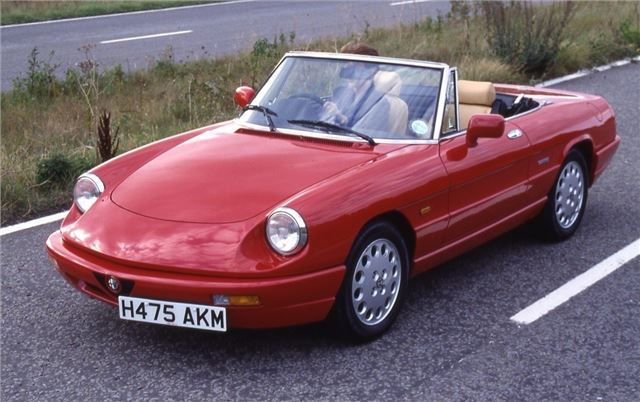 1


Alfa Romeo Spider S3/S4
With the early 'Duetto' and subsequent S2 commanding hefty prices, it falls to the (1982-90) S3 and (1990-93) S4 models to offer the best value when it comes to rear-wheel drive Alfa Spiders. These later models might not be as pretty as the originals, thanks to their additional spoilers and bigger bumpers, but they've still got those classic Italian lines and charismatic driving style.
More exhilarating than an MGB (thanks to its legendary 2.0-litre twin-cam), a decent S3/S4 Spider offers great value at £8-12,000. Most examples are LHD (even official imports), but don't let that put you off.
Comments