Top 10: Most expensive classic cars sold at Villa Erba
RM Sotheby's, the official auction house of the esteemed Concorso d'Eleganza Villa d'Este, concluded its fourth, successful Villa Erba sale on the shores of Lake Como, Italy, grossing €25,355,850, and setting a number of new auction records for individual models.
(Images: Tim Scott ©2017 Courtesy of RM Sotheby's)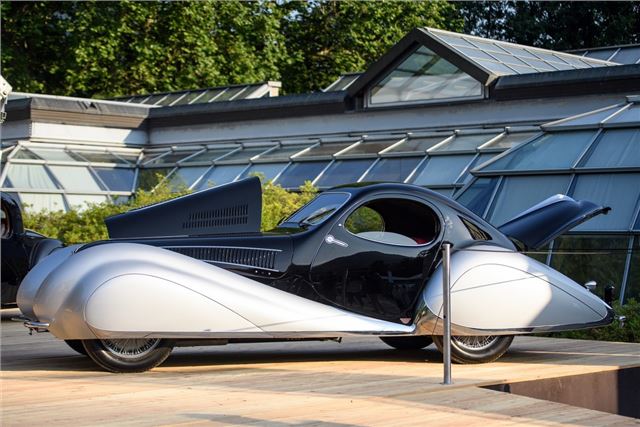 1


1937 Talbot-Lago T150-C SS - sold for €3,360,000
This is one of only two examples of the 'Goutte d'Eau' built by Figoni et Falaschi with fully enclosed front fenders—a feature more often seen on the company's Delahaye designs of this period. The finished car left Talbot on 25 November 1937 carrying body number 677 and was identical to the body mounted earlier that year on chassis number 90107, the famous and widely photographed Goutte d'Eau that belonged to Princess Stella of Karputhala.
Hidden during the war years, the car was registered in the books of the famous coachbuilder Hermann Graber in Wichtrach, Switzerland, on 25 June 1946. The owner, Mr H. Frey, commissioned a new convertible body for the but the original chassis, engine, and drivetrain were retained.
Twenty-one years later, it was sold to its third (and current owner), who decided to return the car back to its first Figoni et Falaschi configuration. Auto Classique Touraine in Tours, France, was commissioned for the work (it had already crafted a re-creation of a Goutte d'Eau body for another T150-C SS). 
Comments