Top 10: Most expensive cars sold at the Race Retro auction
Silverstone Auctions boasted a successful Race Retro Sale with celebrity cars attracting bidders from around the world at Stoneleigh Park in Warwickshire over the weekend of 23-25 February.
Friday's Competition Car Sale achieved a 63%, followed by the Classic Car Sale on Saturday where 70% of lots were sold, lifting the overall sales total to £3.7m. Here are the ten most expensive lots from the classic car sale.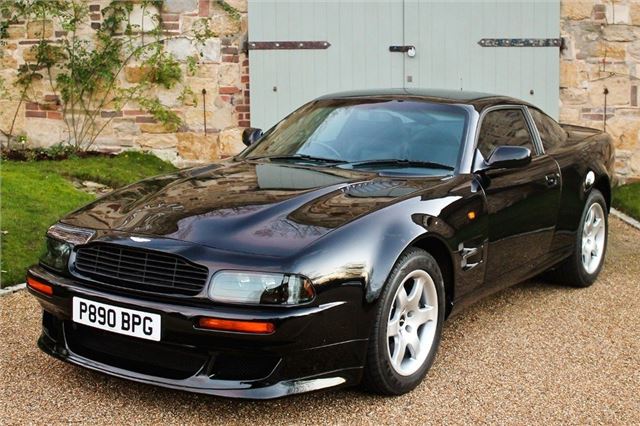 1


1997 Aston Martin V8 Vantage V550
The 550 has plenty of presence thanks to its muscular flanks and huge tyres. Power comes from a 5.3-litre V8 engine sporting twin Eaton superchargers - it's good for about 550bhp with 550lbs ft of torque, which made it the most powerful production engine in the world at the time. Drive was sent to the rear wheels via a modified ZF transmission from the Chevrolet Corvette. Top speed was 191mph, with a 0-60mph time of 4.6 seconds.
With only 240 standard V550 Vantages built, they're quite collectible. This one was previously owned by Sir Elton John and is finished in black with a black leather interior. Chassis #70174 has a manual gearboxand inside, there are acres of polished walnut and cashmere-soft leather, along with a Motorola phone.
Sold for £219,375
Comments