Top 10: Affordable Alfa Romeos
Alfa Romeo has endured a rollercoaster ride of fortunes over the last forty years, lurching from one financial crisis to another and producing a range of compromised designs in the process. And yet, despite not being the best in their class in many cases, Alfas have always appealed to keen drivers and individualists alike.
There's a saying that you're not a proper petrolhead unless you've owned at least one Alfa Romeo. But what's the solution if your funds are limited – with as little as £500 (or perhaps as much as £5000) to spend? Fear not, because we've got ten great buys lined up here.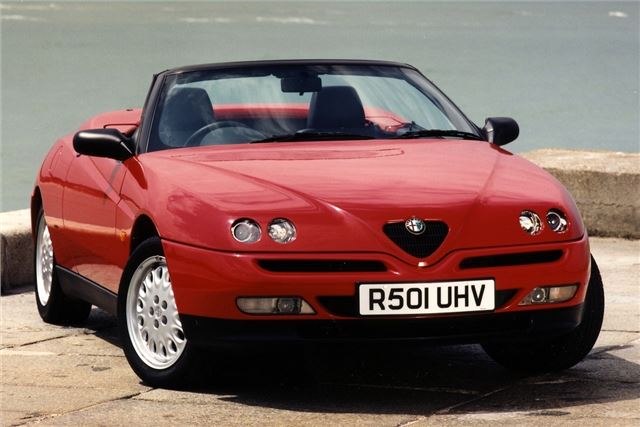 1


Alfa Romeo '916' Spider
With values of the original Spider having increased dramatically in recent years, it falls to the front-wheel drive 916-series model of 1995-2006 to offer the best value – and some serious temptation for fans of modern-classic Italian sportsters. Effectively a roadster version of the same-era GTV coupe, the Spider was available with either four-cylinder Twin Spark or 3.0-litre (later 3.2) V6 power, each engine offering great performance and a superb soundtrack. And you needn't pay a fortune for the privilege, with MoT'd Spiders available from £1500 or less – although £3000-5000 will secure a smart, low-mileage early car.
Read our '916' Spider review here
Comments