Volkswagen Scirocco Mk2 (1981 - 1992)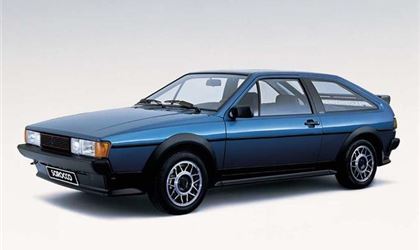 1.8 GTi
reviewed by JohnnyFive on 2 August 2017
4
Cost of maintenance and repairs
3
Experience at the garage or specialist
5
How you rate the manufacturer
Lowness has become a lost art among modern car designers
Bought car in 1995 (wasn't given option of selecting a date before 1997!), and owned it for 2 years. Brilliant car, for two reasons. Firstly, the engine, the famous 1781cc I4 was the earlier version from the outgoing Mk1 Golf 1.8 GTi and, crucially, had mechanical fuel injection. This coupled with the generally good design made it, to this day, the most charismatic four cylinder engine I have ever driven. Very free-revving. No higher revving than average, just very sweet and more and more eager the closer you got to peak power at 5900 revs.

And secondly, the chassis was just hilarious in a way that almost no modern four seater coupes are. Weird that I feel that way really, because it had almost no steering feel (typical 1970s/80s VW negative castor angle) and not much more seat-of-the-pants feel. So why so good? Well, its secret lies in its dimensions. Although based on a Golf Mk1, it's MUCH lower giving a very low centre of gravity for the type of car. Plus, the seat was mounted very low in the car, and was height adjutable, allowing you to go even lower, and the glass-line is commensurately low making this viable. The whole interior of the car felt very special, like something much more exotic, making every drive an event. And, although the feel and feedback weren't great, the surprisingly low configuration of the car made it change direction with more agility and alacrity than many theoretically more capable cars. Small roundabouts, in particular, were just an absolute hoot. Even a Clio 182 I used to own wasn't even close. Wore 175/70 13 tyres and never ran out of grip at sensible road speeds. Compare it to modern four seater coupes, and you'll immediately notice a big difference in height. Both the modern Scirocco and the BMW 2 series Coupe are about 4 inches taller, and this just doesn't give the same sensation. The only four seater coupe of a comparable height today, is the Toyota GT86 which, guess what, is said to be the best handling car of its type, ever. I wonder why!

927 kg, stunningly economical and very sturdy, as all 1980s VWs were. If you can find a good one of these, and can keep it garaged as a second car, I'd definitely do it. These cars deserve to be celebrated.
Write your review
About this car
| | |
| --- | --- |
| Top speed | 120 mph |
| 0-60 | 9.0 s |
| Power | 112 bhp |
Just reviewed...