Exhibition to mark 50 years of the Alfa Romeo 33 Stradale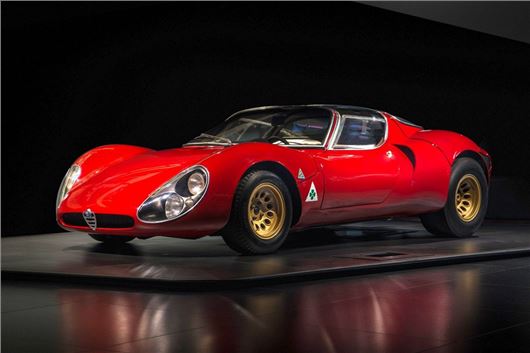 Published 05 September 2017
It's one of the most beautiful (and most expensive) Alfa Romeos ever made. And now the Italian car maker is celebrating the 50th birthday of its legendary 33 Stradale.
But don't get any ideas about putting one on the drive way. The car, which is known for its blend of technology and racing mechanics, was limited to a production run of only a handful. Today, prices for one sit around the £2m mark.
Designed by Franco Scaglione, the 33 Stradale was first seen on 31 August 1967 - on the eve of the Italian Formula 1 Grand Prix at the Monza.
Based on the legendary Tipo 33 racer, the idea was to create a race car for the road. That's why it wore the Quadrifoglio - the four-leaf clover badge first used by racing driver Ugo Sivocci in 1923.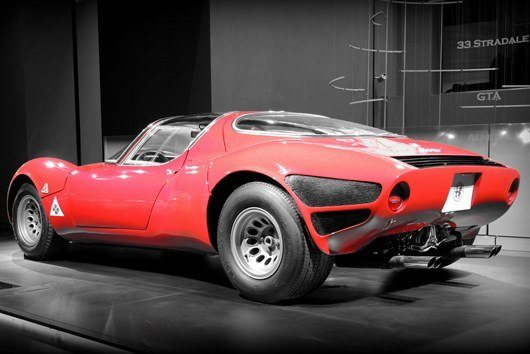 Now Alfa Romeo is celebrating the 33 Stradale and the 33 project of racing cars with a special exhibition at the Museo Storico Alfa Romeo in Arese, Milan.
Alongside a prototype 33 Stradale, the display includes five of the six concept cars derived from the 33 chassis, including Carabo, Iguana, 33/2 Speciale, Cuneo and Navajo. Also on display are the 33/2 Daytona, 33/3, 33 TT12 and 33 SC12 turbo racing cars.
For more information about the Museo Storico Alfa Romeo, visit www.museoalfaromeo.com.
Comments
Author

Keith Moody
Latest