Jaguar XK (1996 - 2006)
reviewed by Anonymous on 17 May 2019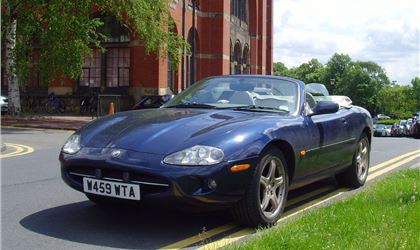 XK8 Convertible
reviewed by Anonymous on 24 April 2019
2
Cost of maintenance and repairs
2
Experience at the garage or specialist
3
How you rate the manufacturer
Lovey to drive, some problems
Beautiful, comfortable, plenty of performance. Only problem is reliability. I have had an engine rplacement, failed throttle body sensor (twice), and circuit board on ABS pump.These have triggered off numerous occasions when the engine management system decided to go in fail safe mode. The OBD needs a lot of interpretation to discover the true fault, because one faulty joint can trigger off apparent faults across the whole system, I bought at 38000 miles and now it has done 113000 at a total maintenance cost of £18000, Jaguar dealers are expensive and no better than Jaguar specialists. Spare parts service is excellent
Currently the car looks almost as new, it drives perfectly and is a pleasure to own so I cant really complain!
reviewed by alanincornwall on 23 December 2011
Write your review
Just reviewed...