Ford Escort Mexico/RS1600/RS2000 (1970 - 1975)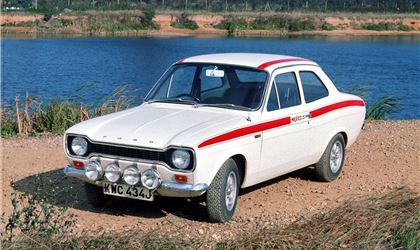 RS2000 Mk2 Custom
reviewed by Anonymous on 20 July 2019
5
Cost of maintenance and repairs
4
Experience at the garage or specialist
4
How you rate the manufacturer
One of the most sort after Classics from Ford
Honest John's review has a few errors for the RS2000. The Pinto engine was a specially modified version with special alloy sump, RS2000 exhaust and produced 110bhp. (Aussies got the cooking version of 100bhp) The 0 - 60 mph was around 8.5 seconds and was no slouch.

I have owned mine since 1985 so understand this car's pros and cons. RUST - even after 10 years the rust has taken hold so new panels and sills from Ford and gallons of Waxoyl has halted all rust. Handling is beautifully rear wheel drive and it is tail happy BUT for any one used to modern cars BEWARE you will find it is light and tail happy! Finding an original is now rare. 1 million ordinary Escorts were built but only 10000 genuine RS2000s. There are fakes out there so get an RS expert to check out the full bodywork (Strengthening plates and other features).

Value is going through the roof and will continue for next 10 years - 30000 to 40000 GBP for a good genuine car.
Write your review
About this car
| | |
| --- | --- |
| Top speed | 107–115 mph |
| 0-60 | 8.5–9.0 s |
| Power | 100–120 bhp |
Just reviewed...