Ford Cougar (1998 - 2000)
reviewed by Anonymous on 7 October 2020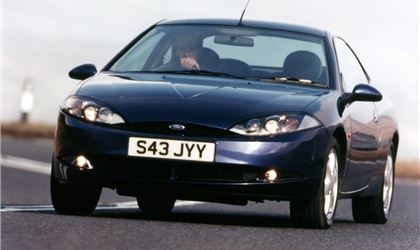 V6 X-pack
reviewed by Topstake on 10 February 2011
5
Cost of maintenance and repairs
5
How you rate the manufacturer
Best car I ever owned
I actually bought the car new in December 1999 but this site won't allow me to enter anything earlier than March 2001. I am going to replace it this year, but I haven't yet decided what with.
The V6 Cougar has been brilliant. Great to drive, very comfortable especially on long journeys. The only negative is the range, you start to feel nervous after about 360 miles. I find I get better value using BP ultimate unleaded - about 5 miles per gallon more, and better performance. During the eleven years I've owned it I've only had to replace (other than normal consumables such as tyres and brake pads) a corroded brake pipe and just recently, a speed sensor which stopped the speed & mileometer working. I paid £18,000 for it new (imported via Ireland) and it owes me nothing.
reviewed by catman617 on 6 September 2010
Write your review
Just reviewed...