Fiat Bravo/Brava (1995 - 2002)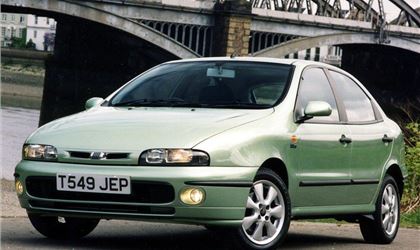 Bravo 1.2 16V (80SX)
reviewed by symonh on 13 August 2013
5
Cost of maintenance and repairs
4
Experience at the garage or specialist
5
How you rate the manufacturer
Great little car very underrated
I bought this car cheaply to allow my partner to learn to drive. I paid £500 for it, and although it had done 120,000 miles the engine ran sweetly with no oil burning or nasty noises.
We ran the car for 2 years every day with no issues other than having to replace brake pads, and it returned anywhere between 40 and 50mpg.
When we sold the car it had 145k showing and was still going strong. I even managed to sell it for the same as I had paid for it 2 years earlier.
As a drivers car it was pretty good, the 1.2 engine gave it pretty good performance in normal driving, although you did need to wind it up a bit for overtaking.
Write your review
Just reviewed...