Fiat 126 (1972 - 1987)
reviewed by Anonymous on 4 May 2018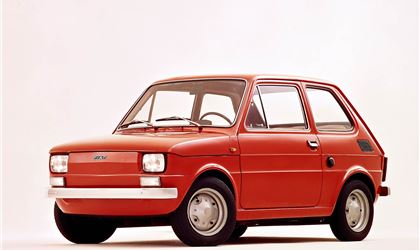 126Bis
reviewed by AZAMog on 11 November 2013
1
Cost of maintenance and repairs
1
Experience at the garage or specialist
1
How you rate the manufacturer
Frightful
Ignore purchase date. I think I owned it in the early 1990's
These cars are a complete nightmare:-
Front suspension bushes wear out every year
Rear tyres wear out even quicker because of the swing axles, wearing the outside out first.
Exhaust system shook off
Clutch stopped working, springs lost their spring.
Fuel pump cam wore out so it wouldn't drive the fuel pump.
Distributor fell to bits and put all the timing out and destroyed the engine.
Threw it away.

Its hard to believe that the Fiat 500 was such a success if this rubbish was based on it.
Write your review
Just reviewed...