Austin Ambassador (1982 - 1984)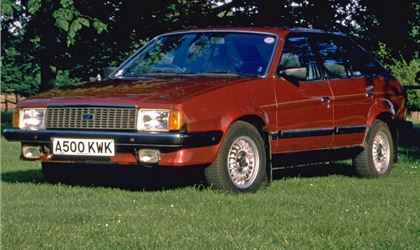 Ambassador
reviewed by nfw on 9 October 2014
1
Cost of maintenance and repairs
1
Experience at the garage or specialist
1
How you rate the manufacturer
It just proved how good Japanese cars were and are; although very comfortable as you had to sleep in it a lot!
I bought it in 1988, so the above info is wrong because that's as far back as it goes. Come on, we're talking antique here. As an Australian I was/am used to big normal cars but the small 2litre engine of the Ambassador was okay in the UK. I was in the UK on exchange to the Royal Navy as a submarine Commanding Officer. What a heap of crap that car was. As I say, everybody should own a British car once in his/her life just to prove how good Japanese cars are. The Top Gear Challenge many years later had spouse and me rolling around the floor because it's so true. While our 18 year old daughter, who had been 4 to 6 in the time we owned the heap of crap, didn't remember it, we did. The Top Gear Challenge summed up BL beautifully. What a load of rubbish! The suspension was rubbish; the electrical system would just stop working; the power steering didn't. I saw a BL Stag parked in a very old close friend's driveway in Auckland and I quizzed him as to why he had such a piece of junk. His response was, "It dares me to love it!" How true. But it was one of the most comfortable cars I have ever been in. It had to be, because occasionally we slept in it waiting for so-called RAC service. Since then have owned Mitsubishi and Holden (the Statesman which is probably too big at 3800cc for UK motorists.)
Write your review
About this car
| | |
| --- | --- |
| Top speed | 100 mph |
| 0-60 | 14.0 s |
| Power | 92 bhp |
Just reviewed...